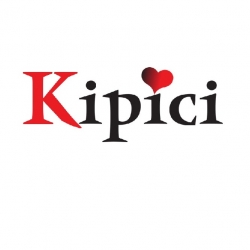 Miramichi, Canada, April 12, 2011 --(
PR.com
)-- The CEO of New Brunswick's Atwood Technology Inc. will get the chance to pitch her ideas to potential investors on national TV. The producers of Dragons' Den have invited Atwood as a candidate for the upcoming 2011-2012 season. Atwood Technology is an ontology-based human semantics company in Miramichi, New Brunswick. Dragon's Den, a Canadian reality TV show, invites entrepreneurs to pitch their business ideas in front of a panel of intimidating, multi-millionaire investors. Dragon's Den airs on CBC Television on Wednesday nights.
Atwood creates human matchmaking technology using Web 3.0 and is pioneering this technology in the online dating industry. Currently, Atwood provides a free online dating site,
www.kipici.com
, that will offer premium services in the upcoming months.
However, with 18,000 dating companies in North America, Atwood's goal is not to create another dating site, but to create superior technology to unite small and midsize dating companies so that they can take on the big players, which do not meet customer demand for superior personalized service.
Atwood's CEO, Theresa Williams who graduated from the Wharton School of the University of Pennsylvania, is excited about the opportunity and hopeful that Atwood will be selected as one of the final companies to appear on the next season of Dragon's Den. "It is a great opportunity since former co-founder and CEO of Lavalife, Bruce Croxon, joined Dragon's Den in February 2011 as a Dragon (investor). The opportunity to pitch to a Canadian dating-industry legend is a once in a lifetime opportunity and I will be doing just that on May 11th," says Williams.
"Atwood Technology will provide a large boost to the economically deprived region where it operates (Miramichi, New Brunswick)," says Williams. Miramichi was once rich with forestry, mining, and military jobs. However, the days of prosperity for the region have disappeared and Miramichi has recently been ranked as one of the lowest (166 out of 180) in MoneySense's 2011 "Best Places to live in Canada" list. Today, the region is striving to revive its economy through new industries and technology. Williams, who has recently been dubbed the regions "Dragon Slayer," plans to stay at the forefront of this quest. Williams will pitch to the Dragons on May11th which is anticipated to air in the upcoming Dragons' Den season.
###