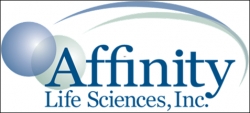 Cambridge, MA, April 22, 2011 --(
PR.com
)--
Boston Microfluidics, Inc
. (BMF), a developer of a novel Point-of-Care (POC) device, and
Affinity Life Sciences, Inc.,
a contract research and manufacturing organization specializing in biomarker assay development and protein chemistry services, have partnered to develop immunoassays and chemistry components related to Boston Microfluidics' POC device.
Boston Microfluidics, Inc. is a developer of a novel biomarker detection device, which provides portability and simplicity of use. BMF has contracted Affinity to develop biomarker assays in a microplate format which will be used as a model for transfer of these biomarkers to BMF's POC device. The development of model ELISA tests, conjugates, and assay components by Affinity will allow BMF to evaluate these biomarker test components in their POC device. BMF's current POC device can provide qualitative results in less than 1 minute, drastically reducing the time of a classical ELISA test.
Brandon Johnson, President of Boston Microfluidics is excited about the progress of these projects, "Affinity provides additional and independent resources for the development of biomarker assays and components necessary for our release of new and unique POC product lines. The quality and on-time service provided by Affinity has been critical for us to meet our investor's deadlines and commitments. Affinity has demonstrated the dedication and adaptability necessary when working on such customized projects. Their help and expertise has been invaluable."
"Affinity has worked with numerous platforms such as microplates, magnetic and latex beads, and multiplex systems and is pleased to have the opportunity to work with Boston Microfluidics, expanding our services into the POC industry," said Tod Gavron, President of Affinity Life Sciences. "Seeing the successful transfer of developed assays, conjugations, and unique formulations to a POC device is exciting for all of us. We are confident that BMF's unique product line will be a success in the marketplace."
About Affinity Life Sciences, Inc.
Affinity Life Sciences is a Contract Research and Manufacturing Organization providing R&D, testing, manufacturing, and commercialization services for the diagnostic and pharmaceutical industries. Affinity specializes in
biomarker and immunochemistry assay development
,
purification and conjugation services
, and a multitude of support services for either research or cGMP projects. Visit
www.affinitylifesciences.com
to learn more about Affinity's custom services.
About Boston Microfluidics, Inc.
BMF's core product is a microfluidic system capable of automating complex diagnostic chemistries and reporting the outcome in a self-contained consumable. Microfluidics, tiny channels, valves and other elements, control the flow of microliters of fluid in the testing system. In this way extremely accurate tests, which have been restricted to remote laboratories due to their complexity, can be brought into the doctor's office. Tests such as ELISA, an antibody-based test that has been used to test for sexually transmitted infections (STIs) for a quarter of a century, can be automated using microfluidics. Automated, easy-to-use testing systems like these are ideal for the fast paced point-of-care facility. BMF's technology can be used to test for any of the thousands of infections detectable by ELISA, allowing the firm to provide a number of diagnostic solutions. BMF's long-term vision is to become the primary provider of disposable pathogen detection devices in most major markets. Visit BMF at
www.bostonmicrofluidics.com
.
###