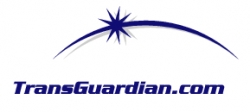 Los Angeles, CA, May 09, 2011 --(
PR.com
)-- The US Postal Service has named
TransGuardian, Inc.
a Business Alliance Partner. This indicates the USPS's view that TransGuardian has the capability to influence the shipping choices of other businesses. TransGuardian now receives, in addition to the support of a USPS Shipping Solutions Specialist (Angela Williams), the support of a USPS Business Alliance Manager (Penny Augustine).
Jim Moseley, TransGuardian's President/CEO, and Madlene Moseley, TransGuardian's Executive Vice President, attended the National Postal Forum in San Diego from May 1-5 and had the opportunity to speak personally with Patrick R. Donahoe, the Postmaster General, along with many other key members of the USPS management team.
TransGuardian develops game-changing shipping software that gives its clients a competitive edge. It offers insurance up to $150,000 per package through Wells Fargo Insurance Services, as well as discounted rates for USPS Express and Priority Mail.
"TransGuardian is saving our Members at least 30% on insured freight rates worldwide," said Lou Rohde, Director of Member Services at the
Diamond Dealers Club
of New York.
"But it's not just about price," said Jim Moseley. "It's about choice. Our proprietary online software offers over 70 ways to ship, producing multi-carrier quotes online, before you buy, so you can always choose the best way–whether that's cheaper, faster, or specialized."
"Choice is key," said Madlene Moseley. "In today's tough economy, shippers are always comparing the 'apple' of Carrier A to the 'apple' of Carrier B. What they often really need is an orange–and that's frequently the US Postal Service, one of the best-kept open secrets in shipping. The Post Office carries fifty percent of the world's mail at the world's lowest costs – and with their tracking, performance and service options expanding by leaps and bounds, our software opens our clients' eyes to a new world of efficiency."
As a Business Alliance Partner, USPS marketing and sales professionals can now refer TransGuardian as a provider to other USPS clients. TransGuardian also has access to USPS technical support, security, and certification pathways.
"We've already broken a lot of barriers in what our online logistics software can do," said Randy Miller, TransGuardian's chief programmer. "We bring big-automation power to businesses of any size. Now that we can work more directly with the USPS, even more creative possibilities open up. We'll be launching some unique new solutions wrapped around the USPS in the next few months."
"In high-value cargo," said Jim Moseley, "security, tracking, reliability and responsiveness are key. Tampering with the mail is a felony punishable by five years in federal prison with no parole. The USPS tracking capabilities have improved vastly over recent years and, in my view, will shortly lead the pack. We are finding the deliverability of Express and Priority Mail exemplary, and the US Postal personnel have responded to us with an entrepreneurship that would do the private sector proud. This is just not your old Post Office anymore."
Moseley was recently chosen as a speaker for the
Parcel Forum
in Chicago in October 2011.
"My subject is my booklet 15 Things You Need to Know to Reduce Insured Shipping Costs. The USPS possibilities will definitely a big part of what I'll be speaking about."
TransGuardian, Inc. was founded in 2005. It maintains offices in New York, Los Angeles, and San Marino, California. Jim Moseley is a former Director of International Development of Brink's, Inc. and developed the FedEx DVX high-value shipping division. Madlene Moseley was a former manager and specialist for Pitney Bowes. TransGuardian's website is
www.transguardian.com
.
###