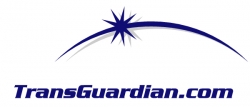 Las Vegas, NV, June 05, 2011 --(
PR.com
)-- Scott Fuhrman, Vice President of
Wells Fargo Insurance Services
, toured the JCK Las Vegas Jewelry Show with Jim Moseley, President/CEO of
TransGuardian
and Tim Hamblin, Business Alliance Manager of the US Postal Service.
JCK Las Vegas is an important trade show, where the jewelry industry comes together each year. This year's show took place at the Mandalay Bay Convention Center.
Fuhrman and the TransGuardian team met with key representatives of the Diamond Dealers Club of New York, Rapaport, the Diamond Club of the West Coast, the World Jewellery Confederation, the World Federation of Diamond Bourses, the American Gem Trade Association, the Indian Diamond and Colorstone Association, and others – touching a combined membership of over 50,000 jewelry businesses worldwide.
TransGuardian is a software developer that provides online shipping solutions to the diamond and jewelry industry – including insurance arranged by Wells Fargo for up to $150,000 per parcel worldwide. TransGuardian's rates save gem and jewelry shippers 68-87% off carrier insurance.
Wells Fargo Insurance Services USA, Inc., headquartered in Chicago, is the fifth largest insurance brokerage firm in the world, according to Business Insurance magazine, and the largest bank-affiliated insurance brokerage firm in the United States. They have 200 offices across the nation with more than 5,800 professionals who place more than $15.5 billion in risk premiums.
"Wells Fargo approached us in 2009," said Moseley, "because they had heard about the unique risk-management capabilities of our software."
"We were blown away by what TransGuardian's software does," said Fuhrman. "I've written insurance in this industry for about fifteen years – including for two major high-value forwarders – and there's no comparison. TransGuardian's software is light years ahead."
TransGuardian uses uniquely-set filters to pre-approve high-value items entering the mailstream. RADAR, TransGuardian's multi-carrier parcel tracking system, pro-actively detects transit exceptions and sends out real-time e-alerts with embedded response options. TransGuardian's close cooperation with the US Postal Inspection Service and FedEx and UPS Security allow its team to intervene while there is yet time to save at-risk parcels from becoming claims.
"We pro-actively rescue hundreds of thousands of at-risk parcels every month," said Paul Freedman, TransGuardian's New York Senior Account Manager.
"Nobody else does that," said Fuhrman. "Other high-value forwarders just give parcels to FedEx or UPS, hope for the best, and process claims. It would be difficult to give another company the kind of rates we give TransGuardian, because in a short time, their loss ratio would probably wipe out the policy. After working two years with TransGuardian, its outstanding track record speaks for itself. We're pleased partner with them in becoming the diamond and jewelry industry's premier provider."
"When Paul Freedman and I were Directors of Brink's, Inc.," said Moseley, "we personally developed most of the Brink's worldwide Air Courier Network for gems and jewelry. We know this trade. And we can say from experience that, as a $1.3 trillion financial institution, Wells Fargo is the most significant insurance provider ever to support our market."
Wells Fargo routinely endorses the TransGuardian policy to TransGuardian's clients, so they can become loss payees – or direct beneficiaries on the policy.
"Their merchandise in transit has never been more secure," said Freedman.
###