Raw Talent Guitar Officially Announces New Offices; End of Era for CEO
Raw Talent Guitar has moved to Boca Raton, FL, from Coral Springs, FL, after employees worked from the "Darth Vader" building on University Drive for more than 15 years.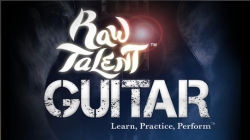 Boca Raton, FL, August 17, 2011 --(
PR.com
)-- Today, Raw Talent, Inc., announced their new offices, located at 7700 Congress Ave., Suite 3111; Boca Raton, FL, 33487.
The move ended 15 years at the same office for three different start-ups, the latest of which is Raw Talent, a privately owned company specializing in music education and creators of Raw Talent
Guitar lessons for beginners
and intermediates, featuring
digital amp software
and guitar playing tips with famous guitar songs ranging from easy to hard.
Prior to forming a music and technology start-up with his two sons, Fisher co-founded and operated a successful chain of private preschools in the South Florida area which sold for $28 million and gave life to Raw Talent Guitar. And before the preschools, Fisher co-founded an accounting firm which grew to regional success with several hundred clients.
All of the Fishers' previous companies were small business and family owned and operated, and all were located at the old offices at 3111 N. University Dr. in Coral Springs, FL, in an eerie black glass 10 story building locally known as "the Darth Vader" building.
"It's certainly good to be in a new location and, with this new venture, it's nice to start in a brand new office complex with Raw Talent Guitar, the most revolutionary guitar lessons software for beginners and intermediates," Fisher said. "We shared our last office space with the accountants who co-founded my first accounting firm, Freund & Fisher, all those years ago."
(Costco Connection even wrote an article about the dynamics between Raw Talent Guitar sharing office space with accountants.)
As CEO of a new company with two of his sons as co-founders, the Fishers look forward to their new venture, with Raw Talent, Inc. and Raw Talent Guitar benefiting from the current staff which has decades of experience in education, music and executive management.
"Raw Talent Guitar is a great supplement to any lessons a guitar instructor might use, but also works as a standalone tool," said CEO Lawrence Fisher. "Now, following our appearance at Summer NAMM 2011, we plan to move into the guitar lessons review sections of music stores across the country."
The company announced their new offices the day after publicizing their new price of $209, set to increase by only $10 on their Web site on September 1, 2011, bringing an end to the introductory price of $199.
"We're making these announcements to grow our presence in our community and to raise awareness among store owners and investors interested in a new, revolutionary guitar learning software system," said Marc Quadagno, Director of Media Relations.
Raw Talent is currently completely self-funded and claims a strong customer base and a 98% satisfaction rate. Raw Talent provides strong customer support, conducts national advertising and public relations campaigns, and attends trade show including CES 2011 in Las Vegas, SXSW 2011 in Austin and Summer NAMM 2011 in Nashville.
"When we launched at the Consumer Electronics Show in January, our product was only available online," said CEO Lawrence Fisher.
"And we're giving out the coupon code 'lastchance' for anyone to take $20 off," added Quadagno. "Plus, we have a lot of other exciting things planned following the price increase, (also the day the promo code expires) on September 1, 2011."
Raw Talent, Inc., launched their flagship product, Raw Talent Guitar, at CES 2011 in Las Vegas and executives expect continued growth with an even higher sales rate through 2012.
###
About Raw Talent Guitar
Raw Talent Guitar was founded in March 2009 by brothers Scott and Shaun Fisher after they realized the limitations in learning to play an instrument with nothing to guide the student except for video instruction. The Raw Talent vision is to bring effective and enjoyable music education to market through outstanding technology, products and service. Prior to Raw Talent Guitar, existing programs lacked instant feedback and provided no ongoing evaluations to assist the student. With the help of many professional musicians and guitar instructors, the Fishers created Raw Talent Guitar, a ground breaking system which, among other things, answers that age-old question, "Am I getting better?"
Contact
Raw Talent, Inc.
Marc Quadagno
561-226-7630
www.rawtalentguitar.com

Contact