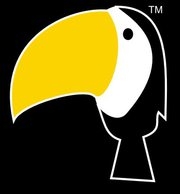 Medford, OR, September 02, 2011 --(
PR.com
)-- WhoCanHelp.com, a provider fulfillment service, has been enlisted to help ABC TV Show Extreme Makeover: Home Edition (EMHE) find professionals for the show's current build in Medford, Oregon starting today.
On Wednesday, WhoCanHelp.com started posting and circulating open service requests for the EMHE project in Medford, OR. From carpentry to mural artists, EMHE needs not only Medford provider help, but also regional provider help.
WhoCanHelp.com, based in Missoula, MT will be working with the Medford Chamber of Commerce to find reputable providers in the Northwest Pacific Region to donate time, material or funds. Both institutions are actively searching enlistees for the weeklong project, starting September 7.
Founder and Co-CEO of WhoCanHelp.com, Darrel Stone, explains, "The essence of WhoCanHelp comes from people helping people, and there is no show on television that exemplifies that better than Extreme Makeover Home Edition. We are proud to work with the Medford Chamber of Commerce, Extreme Makeover Home Edition and the people of Medford to see a deserving family get a new home."
Though the television show is mostly asking for volunteers and donations there are also a number of paid positions available for specific skilled labor. The more providers are able to donate time or supplies the more money can go to the family fund. Every donation is appreciated and volunteers may even get camera time.
Providers and volunteers can offer their services by simply going to
www.whocanhelp.com/or/Medford
or by calling the Medford Chamber of Commerce at (541)-779-4847.
Contact:
Whitney Hepp, Media Relations
whitney@whocanhelp.com
(406) 590-1394
###