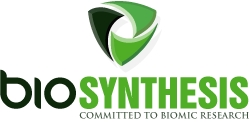 Lewisville, TX, September 19, 2011 --(
PR.com
)-- In response to increased demand for custom molecular and cell biology products and services,
Bio-Synthesis Inc
, a U.S-based biotech company, is announcing a major expansion. During the summer of 2011, BSI created a dedicated molecular lab in its 25,000 sq. ft. manufacturing facility in Dallas, Texas, adding an eighth division to BSI's Genomics and Proteomics department. BSI representatives believe that this will allow the company to provide a wider array of integrated life science services.
"We are indeed very grateful to our loyal customers for their continued support over the 27 years since our inception in 1984," said Dr. Miguel Castro, CEO and founder of BSI. "We are pleased to add the newly created division, Custom Protein Expression, where we will offer a one-stop solution from gene synthesis to purified protein in both prokaryotic and eukaryotic models."
The new molecular lab is led by a team of scientists who each have over 25 years of experience in the field. Bio-Synthesis provides assistance with several steps of the protein production process, from gene synthesis, codon optimization, choice of expression vector to high-throughput protein expression.
BSI representatives report that the company is currently expanding and creating jobs, stating that the BSI remains competitive by offering innovative products and services to the scientific community. "We understand that times are tough," said one BSI employee, "and we want to accommodate everyone's budget. One of the benefits of an experienced staff is that it is easier for us to switch out parts of the process, offering more expensive services to customers who want them and more affordable services to customers who are feeling the pinch. A new department specifically for protein expression gives us even more flexibility."
Bio-Synthesis Incorporated has been serving the life science community in the fields of proteomics, epigenetics, synthetic biology, carbohydrate chemistry, peptide synthesis, cell line identification and other areas since 1984, specializing in constructing such bio-conjugates as peptides, DNA, RNA and small-molecule drugs. Bio-Synthesis has one of the largest peptide synthesis facilities in the U.S. and can provide different types of synthetic DNA, peptides of over 150 residues, antibodies, analyte-specific reagents and many other products and services. Bio-Synthesis, Inc. is headquartered in Lewisville, Texas.
Integrated solutions spanning across genomics, proteomics and cell biology.
###