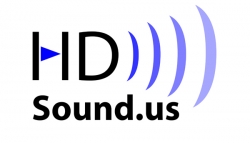 San Marcos, CA, November 23, 2011 --(
PR.com
)-- Fall '11 marks the launch of HDSound.us! HD loudspeakers are for discerning people that want to "bring the arcade, concert or movie home – with all the excitement, plus superior sound quality."
HDSound.us home sound systems include the finest professional sound drivers sourced from around the world. These systems utilize the same high-impact and performance pro-loudspeaker drivers used at big-name concerts and professional theaters with total system power from 3,000 to over 13,000W.
The flagship Summit System (MSRP $47,596 including 600W EndTableSub) is a large-format HD-quality SoundSystem, custom-built with a choice of finishes. The Summit System is available for your review by appointment in HDSound.us' Southern California showroom in Escondido. It includes a SoundConsole under the HDTV, with two 150W 6.5" mini-concert-sound woofers, two 3in. mid-range pro drivers, and a mini-horn-loaded ribbon tweeter for each of the three-main loudspeaker channels. This system also features a pair of 7ft. tall Sound Towers with two dual 12" concert-sound woofers and two dual 15" SoundCubeSubs that extend the sub-bass response below 15Hz. The high-efficiency drivers of the SoundConsole Series produce substantially higher sound level than common home speakers.
The dual-zone Summit System also features an overhead SoundBridge, loaded with three channels of large 3-way SoundCube Mains (dual 10" concert-sound woofers in each). The Main loudspeakers and woofers are powered by over 12,000W of high-efficiency class-D amp. modules from Denmark and processed (active crossover and equalization) by state-of-the-art German 24bit DSP modules. The four ultra-low-frequency dual 15" subs include unique servo-amps as well.
The Summit System is best for homes with large rooms to fill with superior sound quality at concert sound levels. The Summit System is the first integrated sound system to provide dual-zone coverage. Using only the lower loudspeakers keeps sound localized at the TV area. The upper-horn loudspeakers project a more focused beam of crystal-clear sound across a larger listening area. "We know of no other loudspeakers that can match the HDSound loudspeakers' ability to provide high-impact music across the largest home entertainment rooms with clear dialogue, adjustable coverage area, and audiophile sound quality," says David Kennedy, CEO of HDSound.us.
Visit HDSound.us to view the wide array of sound systems, including smaller-scale home audio solutions currently in development. HDSound high-impact applications are endless, including: home-theater, music videos, TV audio, video games, parties, music rehearsal, recording, and live music reinforcement.
Company Background
HDSound.us represents the newest brainchild of David Kennedy Associates. During the last three decades, we have designed and supplied more than two hundred fifty of the finest-sounding acoustic and sound systems in the Central and Western US. Venues include auditoria, churches, and performing-arts centers, with seating for up to 10,000 people. You can now enjoy the same high quality, incredibly powerful loudspeaker models sized for your home audio environment.
###