Sending Credit to Mobile Phones in Russia and Eastern Europe? Simple.
New International Mobile Top Up Service Enters the Online Market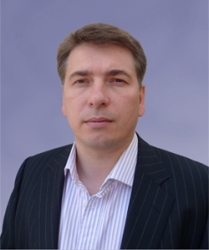 New York, NY, November 30, 2011 --(
PR.com
)-- Is it difficult to put credit onto someone else's phone, especially if this people are your relatives living abroad? Not anymore. PaySurfer, a recently founded online startup with headquarters in Dublin, Ireland, announces today the launch of its brand new service for international mobile top up. The service is designed to instantly send money onto cell phones of other people online after a simple registration. The service is readily available in 7 countries in Eastern Europe including Russia, Ukraine, and Kazakhstan, where over 15 mobile operators are supported, both regional ones as well as big GSM brands like Beeline, MTS, Megafon, and Tele2, and is running at
www.paysurfer.com
.
Commenting on the launch, Alex Pavlov, director of commerce at PaySurfer says: "It is amazing to see how fast the mobile industry changes, and yet how many difficulties still exist. Recharging mobile accounts is still an uneasy task, especially for people who are not direct customers of specific mobile operators. It is challenging when they try to top up mobile phone of their relatives or send a small gift to their friends as a top up. Business travelling community, regularly having to switch between different GSM operators or SIM cards, has significant inconveniences when trying to top up specific phone with the absence of central service that does it. We are starting to offer people such service in Russia and Eastern Europe that addresses all inconveniences related to mobile top ups, and are about to expand our offerings to the whole range of new markets in Asia and Middle East."
Eastern Europe presents a significant remittance market given that a lot of people travel to Russia from its neighboring countries for work and study. Many people prefer sending credit back home by way of topping up mobile phones in the home country as a low transaction cost alternative compared to paying hefty transaction fees for wiring funds over using the regular bank wires or postal orders.
Presently, transactions over the World Wide Web successfully displace other ways of payment, and the volume of online payments is growing steadily. Paying for mobile communications online is much easier and more convenient than making payments through street terminals, ATMs, and retail outlets.
PaySurfer strives to deliver the best customer experience for offering recharge services. PaySurfer innovative approach allows for great technological scalability and very quick transaction processing – the money reaches its destination within seconds which is later instantly confirmed by PaySurfer with an SMS and email. The service offered by PaySurfer is available equally in both English and Russian, and the company is working on adding more languages soon.
People have already had a chance to experience the high quality and speed of PaySurfer services. The main reasons why the subscribers of the various operators prefer to top up a mobile phone or to make a small transfer online are:
· Simplicity and convenience. PaySurfer has made the site as structured as possible, understandable to anyone to top up their cell phone using a credit card or bank transfer;
· Security. In order to refill a cell phone account using a credit card, users have to supply some personal information. PaySurfer introduces a know-how security system to manage its volume of accounts effectively with most attention being paid to security and confidentiality;
· Variety of options for the transfer. Customers can top up the phone using Visa, Master Card, American Express, and other cards. Customers can also use a direct wire transfer or send in a check;
· Effective interaction with customer support on site. If a customer encounters difficulties recharging his phone via the bank card, PaySurfer customer support is readily available to them;
· Absence of many restrictions adopted on other sites. Subscribers are able to pay for mobile communication with their bank card flexibly, choosing the required amount of money. The limits get progressively increased for trusted users;
· The ability to put money onto a mobile phone of a friend or relative. PaySurfer validates the destination phone number before the actual transaction takes place, and issues a warning if a phone number is not in service or was entered incorrectly;
· Transparent payment system with no overpayments. Recharging a mobile phone via the Internet has minimal costs compared to payment terminals, and can be done from the comfort of the home or right from the hotel in the case of business travelers.
###
Contact
PaySurfer
Dennis Ivanov
+353 86 1739176
www.paysurfer.com
dennisi@paysurfer.com

Contact