A Puritan's Mind Launches "The Puritan Shop" for Reformed eBooks and Puritan Downloads
New Electronic eBook Shop Opens with Instant Downloading Capability for Reformed and Puritan Literature Bringing 17th Century Manuscripts Into the Modern Age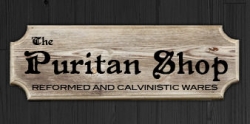 Coconut Creek, FL, March 29, 2012 --(
PR.com
)-- In 1998 A Puritan's Mind (
www.apuritansmind.com
) launched one of the first Reformed and Puritan resources on the internet. It's grown today to be one of the largest sources of 17th century literature on the planet. It was not designed to be a simple bibliographic listing of where one could find Reformed and Puritan books, but actually be a resource housing thousands of works, sermons, tracts and papers on Reformed Theology. In expanding the quality of the work accomplished by the site, A Puritan's Mind started Puritan Publications, the commercial publishing arm, to take key Puritan works and place them in hardback and paperback book form. This has naturally progressed into eBooks. With the rise of "electronic" reading, Puritan Publications and A Puritan's Mind have launched The Puritan Shop,
www.puritanshop.com
. The founder of A Puritan's Mind, Dr. C. Matthew McMahon, said, "There are thousands of facsimile books of Puritan literature all over the internet. But these books are not newly typeset versions of these works. They are scanned copies of the old English works themselves. Some of them are even scanned using OCR to turn them into a text form, but they are unreadable because OCR technology cannot intelligibly read these old works and convert them into modern English. People are either left with reading a scan of an old English book (which is often hard to read and understand already), or obtaining these works for themselves in an original copy, which is cost prohibitive since these works are hundreds of years old. Puritan Publications is taking these works and painstakingly typing select works out, reformatting them, and in some cases modernizing them. These books are created both as physical books, and through the new Puritan Shop, as instant Puritan downloads and eBooks."
The Puritan Shop gives people the ability to read select Puritan downloads on their Kindle, iPad, iPhone, Android, or any other electronic device that has an electronic reader built in. The purpose of the Puritan Shop was not to create long documents as unmanageable PDF files without a table of contents. Instead, these works are formatted as ePub and MOBI files that have a table of contents, can be accessed, bookmarked, and read easily. "We are extremely excited," said McMahon, "about the ease of use with the shop, and the ability to have formatted, searchable and organized electronic documents of these old Reformed and Puritan works at our fingertips."
About A Puritan's Mind and Puritan Publications
A Puritan's Mind is a Christian organization headquartered in Coconut Creek, Florida. Founded by C. Matthew McMahon in 1998, its mission is to bring the teachings of the Bible and the Gospel of Jesus Christ as preached by the Reformers and Puritans to the entire planet in a unique online resource. A Puritan's Mind is part of the RPCGA (Reformed Presbyterian Church General Assembly) denomination.
Contact
A Puritan's Mind
C. Matthew McMahon
(786) 759-0131
www.apuritansmind.com

Contact