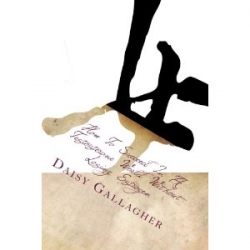 New York, NY, April 17, 2012 --(
PR.com
)-- The title will get attention and the book will unveil a secret – which will surprise those who are unaware of the struggle which exists to this day for equality for Women in the Workplace. How to Succeed in a Testosterone World without Losing Estrogen is loaded with facts and statistics from one of the most comprehensive studies made on Women in America to date and includes indispensable lessons to unlock opportunities. It is written to empower and challenge women to change the face of the workplace without changing themselves.
With close to 30 years in the business world behind her, more than 100 industry awards and recognitions, as the Founder and CEO of Gallagher & Gallagher, Inc. an internationally award winning firm she started 22 years ago, and as a chief strategy officer who has counseled numerous organizations and agencies and continues to do so, the author is herself a trailblazer. "As I traveled parts of the world and spoke at many venues throughout my long stance in business, I have seen firsthand the leadership styles on a global basis. I realized that there were indeed differences as the study indicates, women and men do lead differently – yet they lead equally," states Daisy Gallagher about the reason for her title. "I spent years gathering facts for this book from various major resources along with incorporating lessons learned from women in the workplace, and added statistics reflecting the economics on what women bring to the table in the workplace, placing all alongside what research tells us still must be done for equality and inclusion for women in the workplace. I then added several keys to unlock opportunities as stated from successful women and my own experience to change generational perception," concludes Gallagher.
How to Succeed in a Testosterone World without Losing Estrogen is published by Access International and may be found in bookstores, public libraries and academic institutions, online e-stores such as Amazon, or you may visit http://www.daisygallagher.com for more information on this and the author's other works.
About the author:
Daisy Gallagher is an awarding winning successful published author, speaker, and senior advisor. Over her close to 30 years in business, Gallagher has received more than 100 industry awards and numerous Congressional & Community recognitions for business & community leadership; including being named one of the Top Five Women Businesses in the Nation (President's Award), U.S. Small Business of the Year (US SBA), International Artemis Award (EAWC & Greek Government) and Chamber of Commerce Citizen of the Year. She is the CEO and Chief Global Strategy Officer of Gallagher & Gallagher Worldwide, Inc., an internationally recognized award winning firm she founded in 1990, named as one of the top agencies, specializing in defense and civilian contracting. Gallagher has been acclaimed by customers and others at the highest level of professional accomplishment and business acumen. She is the author/editor of several books and published articles; including The Government Contractor's Resource Guide, which has appeared in the pages of Forbes & Business week, used as a resource tool by contracting officers & contractors as well as universities. This is her latest book - a title she held for many years until her intuition told her the timing was right to unveil it; "How to Succeed In A Testosterone World Without Losing Estrogen" highlights the challenges, obstacles, and lessons for women and a resource of next steps for empowerment and equality in the workplace and in business. It is a must read!