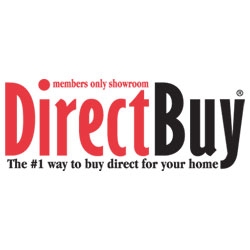 Toronto, Canada, June 14, 2007 --(
PR.com
)-- In honor of its 10th anniversary,
DirectBuy of Toronto North
, the leading members-only showroom and home design centre that offers merchandise at manufacturer-direct prices, will host an all-day celebration and charity event on June 16, 2007, to raise money for FightSMA, a charity dedicated to fighting Spinal Muscular Atrophy (SMA).
For the past ten years, DirectBuy of Toronto North has provided its members the ability to purchase brand-name merchandise from over 500 top manufacturers and their authorized suppliers with no traditional retail markup. Also, in the past year, DirectBuy of Toronto North has more than doubled the size of its showroom, moving from a 7,800 sq. ft. showroom to a 22,000 sq. ft. facility, located at 205 Torbay Road in Markham, Ontario, to keep up with increased demand and to offer additional services to its members.
As part of the anniversary festivities, DirectBuy of Toronto North is raising money for FightSMA with a raffle and silent auction. Various DirectBuy manufacturers provided prizes such as an LCD television, gift baskets, furniture and diamond earrings. In addition, members and their families can enjoy face painting, a barbeque with hot dogs and hamburgers, a jumping castle and much more.
"DirectBuy sets itself apart from traditional retailers by providing consumers with a low-cost, one-stop shopping destination for the top brands in home furnishings and home improvement," said Toronto North Franchisee Kary Tratner. "We are pleased to commemorate our ten-year anniversary by celebrating with our members and raising money for FightSMA. One of our member's children has SMA, and with manufacturer and member donations, we are confident that we can make a sizeable contribution to an important organization."
DirectBuy has a long track record of hundreds of thousands of satisfied members in North America who have enjoyed undeniable savings on a wide array of merchandise.
In its history, DirectBuy of Toronto North has received the Top Service Center distinction, has scored four out of five stars on a recent member customer service survey, and has consistently ranked in the top 5 for both service and membership sales for Canada.
About FightSMA
FightSMA Corporation is an international organization dedicated to finding a treatment or cure for Spinal Muscular Atrophy (SMA), the leading inherited killer of children under two. SMA is a motor neuron disease that affects approximately 1 in 6,000 babies born. The motor neurons affect the voluntary muscles that are used for activities such as crawling, walking, head and neck control, and swallowing. To learn more about FightSMA, please visit their website www.FightSMA.org
About DirectBuy
For more than 35 years, DirectBuy has helped thousands of consumers discover unparalleled ways to save as they shop for virtually everything for in and around their homes – from
living room furniture
, carpet, hardwood flooring, and custom window treatments, to complete home remodeling products such as kitchen cabinets, countertops, appliances, bathroom cabinets, and much, much more.
DirectBuy enables members to purchase most every product offering from more than 500 manufacturers and their authorized suppliers at over 140 showrooms across North America. To request a "Free Insider's Guide to Buying Direct" and a Visitor's Pass to learn more about the superior value and benefits of a DirectBuy membership, visit
www.directbuy.com
or
www.directbuycares.com
.
###