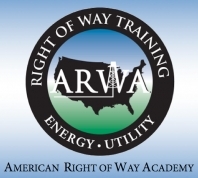 San Antonio, TX, August 20, 2012 --(
PR.com
)-- American Right of Way Academy's CEO, Don Valden says "We are offering two Oil & Gas Training Workshops in order to prepare individuals to become new Right of Way and Land Title Agents to serve the various oil and gas companies drilling in the Eagle Ford Shale play counties, between San Antonio and Corpus Christie, Texas...We have trained hundreds of men and women that have become successful in the Barnett Shale, the Haynesville Shale and the Eagle Ford Shale plays for over six years."
With the increased need for alternative energy, right of way would be the next opportunity for an Exciting and Lucrative career in the Oil & Gas Shale Plays.
There continues to be a need for trained Right of Way and Land Title agents to assist with acquiring surface right of way for pipelines to carry natural gas and crude oil from individual well sites to existing pipeline infrastructure located and Southeast of San Antonio, Texas. It is anticipated the development of the Eagle Ford Shale will continue for the next twenty to thirty years.
Because of these high demands from the consumer the oil & gas companies are currently drilling for oil and gas near San Antonio, Texas. American Right of Way Academy will hold two more exciting Eagle Ford Shale Training Workshops on Saturday, September 22nd, 2012 at the Crowne Plaza San Antonio Airport Hotel. These Workshops are titled Right of Way Acquisitions Training and Land Title Research Training.
According to local professionals, Right of Way agents and Title agents working in the Energy Industry typically earn between $50,000 and $150,000 annually depending upon experience and personal initiative.
American Right of Way Academy's P.R. Director, Rebecca Castro says, "Oil & Gas companies depend on a Professional Training Academy such as; ARWA to provide the education by teaching them the art of Right of Way, Negotiations and Land Title Research, where the shale plays are in current demand..Our workshops provide a warm and friendly atmosphere for learning with an interactive environment according to the individuals who have one or more of our offered workshops."
These classes will be taught by Don Valden, oil & gas industry expert and title expert Charlie Finley on Saturday, September 22nd, 2012 from 8:30am to 12:30pm & 1:30pm to 5:30pm at the Crown Plaza San Antonio Airport Hotel and will provide training in the areas of Pipeline Right of Way Easement Acquisitions, Land Owner Negotiations, Real Estate Evaluation, Plats & Engineering, Route Selections, Pipeline Construction as well as Title Research, Title Runs Sheets, Plat & Deed Records. People who successfully complete the Training Program will receive a Certificate of Completion.
Limited Seating. For more information, call 1-855-737-ARWA or go to the website
www.AmericanRightofWayAcademy.com