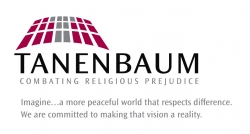 New York, NY, October 06, 2012 --(
PR.com
)-- Peacemaker in Action awardees, Reverend Jacky Manuputty of Indonesia and Dishani Jayaweera of Sri Lanka, will share how they successfully overcome religious violence and conflict at "Heroes of Hope: Combating Violence Among Muslims, Christians and Other Faiths." The event, co-sponsored by the Tanenbaum Center for Interreligious Understanding, will be offered twice next week:
Tuesday, October 9 at 5:30 pm
The Rudin Family Forum for Civic Dialogue
The Puck Building (2nd Floor), 295 Lafayette Street
Co-sponsored by New York University's International Public Service Association & The Asian Pacific American Student Alliance
Wednesday, October 10 at 10 am
The Church Center for the United Nations
777 First Avenue at 44th Street
Co-sponsored by Religions for Peace
Both events are free and open to the public. Reservations are required for both and a government-issued ID is required for Wednesday, October 10. To make reservations, call 212-967-7707, ext. 126 or e-mail krooke@tanenbaum.org.
"Today we use the word 'hero' to mean many things. We apply it to victims of tragedies and to those who, at a critical moment, are moved to act notwithstanding risks," notes Joyce Dubensky, Tanenbaum's CEO. "Our Peacemakers are different types of heroes. They are the often invisible actors, who look at a community or country wracked with violence and conflict and make a long-term decision to try to stop the death and destruction. And they do it, knowing that this puts their lives and their families at great risk. These men and women are my heroes."
From 1999-2003, the violent clashes between Muslims and Christians in Maluku, Indonesia killed 10,000 people and displaced over 500,000. Notwithstanding repeated threats to his life, Rev. Manuputty started international peace campaigns and persists in working to end the violence.
When violence flared in 2011, he formed groups of youth called "Peace Provocateurs." Jacky implemented social media and "texting for peace" campaigns that are now widely recognized for their success in containing the conflicts and preventing them from spreading.
Ms. Jayaweera, a Buddhist, gave up what could have been a lucrative career as a lawyer to end violence between Sinhalese Buddhists, Tamil Hindus, Muslims, and Tamil and Sinhalese Christians.
In 2003, she founded the Centre for Peacebuilding and Reconciliation (http://cpbronline.org) with her husband. The Centre works with youth and clergy as a connector between Sri Lanka's various ethnic and religious communities. In just one of her programs, Ms. Jayaweera convenes clergy of all faiths, including Buddhist priests who are the fiercest supporters of Sinhala supremacy.
Tanenbaum's Peacemakers in Action are creating sustainable change in armed conflicts in 20 countries around the world. Working behind the scenes, these men and women prevent violence, mediate hostilities, negotiate ceasefires, conduct citizen diplomacy and promote stability and reconciliation.
Learn more at Tanenbaum.org/Peacemakers.
The Tanenbaum Center for Interreligious Understanding is a secular, non-sectarian organization that promotes mutual respect with practical programs that bridge religious difference and combat prejudice in areas of armed conflict, schools, workplaces, and health care settings.