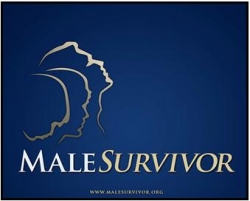 Bellefonte, PA, October 09, 2012 --(
PR.com
)-- The sentencing of Jerry Sandusky is the beginning of a new chapter, not the end of the story. With Sandusky slated to spend the rest of his life behind bars many people would be happy to move on and put this ugly scandal behind them. But the repercussions of Sandusky's actions as well as the inactions of all those who chose not to intervene will continue to impact the lives of the victims for years to come.
Survivors of child sexual abuse often face years, sometimes decades, of difficult challenges. Many survivors struggle with depression, anxiety, and deeply damaged senses of self. This leads to difficulty in forming and maintaining healthy relationships. Oftentimes we fall into self-destructive behaviors as we try to find ways to cope with the shame, pain, and stigma of being a victim. It is known that it takes a male sexual abuse survivor, on average, 20 years or more to disclose the abuse to anyone and begin the healing process. And too often survivors are turned away when they do reach out for help. This fact alone makes the courage and strength of all the young men who came forward to put an end to Sandusky's crimes all the more remarkable and inspiring.
Make no mistake; the healing process will be arduous for each of the survivors. But every survivor has the potential to recover. Every survivor can have a healthy and joyous life. And every community must embrace and support the work of healing. In order to do the hard work of healing, we must have hope and support. The jury's verdict and today's sentence represent but a fraction of the support these men will need in order to be able to continue their healing journeys.
MaleSurvivor Executive Director Chris Anderson states, "MaleSurvivor and our partners in healing have supported and will continue to support the brave young men whose courage made this day possible. We will also continue to support the Penn State community as it seeks to implement the changes needed to ensure a tragedy like this never happens again. Punishment is important, but it is the work of healing that must be paramount. MaleSurvivor exists to promote and assist the work of healing, and I invite anyone who wants to support the work of healing to join our community. We must work together if we are to stand a chance of ending this epidemic of abuse that is tearing at the fabric of our society.
"This is not a day to celebrate Penn State Pride, this is a day for each of us to reflect on our own failings. The people of Pennsylvania should not celebrate that one monster has been put behind bars when everyday 1 in 6 boys and 1 in 4 girls fall prey to sexual abusers who hide their crimes in plain sight. Today is not a day about Penn State or Pennsylvania. Today is a day to reflect on the ways in which we have all failed, as a society, to live up to the simple ethos that children should be protected, not sacrificed; and that abuse, in any form, must not be tolerated any longer. Just as the survivors themselves face a long road to recovery, so does this community, and our nation as a whole."