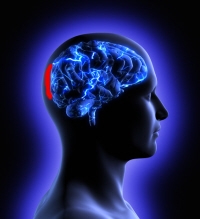 Freehold, NJ, October 15, 2012 --(
PR.com
)-- New Jersey personal injury lawyer Scott Grossman is currently investigating the current Fungal Meningitis outbreak in New Jersey and in several other states and is making himself available to victims for consultation. The United States Centers for Disease Control and Prevention (CDC) announced that as of October 14, the number of individuals sickened in the national outbreak of fungal meningitis has reached 205 cases.
Fungal Meningitis signs and symptoms
may include the following:
Fever
Headache
Stiff neck
Nausea and vomiting
Photophobia (sensitivity to light)
Altered mental status
According to the U.S. Food and Drug Administration (FDA) and the CDC, the New England Compounding Center (NECC) of Framingham, Massachusetts recalled three lots or over 17,000 vials of the epidural steroid injection. The recall occurred September of this year, after the FDA found fungus located in a vial at the plant. 15 people have died as of this date, while several patients suffered strokes resulting from the meningitis. So far, no deaths have been reported in New Jersey.
The contaminated steroid injections that are believed to be the cause of this recent outbreak contain a drug known as Methylprednisolone Acetate, a preservative-free drug given to older adults in order to ease back pain. Shots were administered between the dates of May 21 and September 26, 2012, which is when the Massachusetts based company recalled the injections.
The steroid was distributed to 75 facilities across 23 states between the months of July to September. The outbreak has now spread to at least 14 states, including Florida, Idaho, Illinois, Indiana, Maryland, Michigan, Minnesota, New Hampshire, New Jersey, North Carolina, Ohio, Tennessee, Texas & Virginia.
Clinics in New Jersey that performed injections with these drugs are IF Pain Associates in Teaneck, Edison Surgical Center in Edison, South Jersey Health Care in Elmer, Comprehensive Pain Management in Sparta, Central Jersey Orthopedics Specialists, PC in South Plainfield, and Vineland's Premiere Orthopedics Surgical Association and South Jersey Health Care. The CDC has a full list of all the injection clinics in other states.
Meningitis is the inflammation of the brain and spinal cord's lining. According to CDC reports, individuals who have received a steroid injection between May 21 to September 26 of this year should immediately seek medical attention if they experience fungal meningitis symptoms such as fever, severe headaches, nausea, numbness, speech problems, stiff neck, or changes to skin or tissue surrounding the site of injection. These symptoms may occur one to four weeks after the injection, and cannot be transmitted from person to person.
Potential fungal meningitis induced by tainted epidural injection claims are being investigated by
The Grossman Law Firm, LLC
in both New Jersey and nationwide. It appears that the company responsible for the tainted medicine in the epidural injections may have failed to protect the public resulting in the loss of life and suffering of innocent victims who did nothing more than seek relief for their back or neck pain. Due to these facts, financial compensation may be available for those diagnosed with meningitis following their epidural injection.
Scott Grossman, founder of The Grossman Law Firm LLC. is here for the victims of the outbreak to provide legal advice and guidance. Family members who have lost a loved one due to fungal meningitis may also be eligible to file a wrongful death claim for their loss.
The Grossman Law Firm, LLC, is a personal injury law firm that represents individuals on a contingency basis. There are no legal fees unless a recovery is obtained. For a free and confidential consultation, call (877) 996-5529 or contact us by email at EpiduralInjury@GrossmanJustice.com