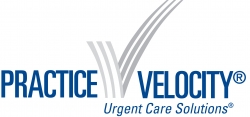 Machesney Park, IL, October 24, 2012 --(
PR.com
)-- With the addition of Black Hills Urgent Care (BHUC) in Rapid City, South Dakota, Practice Velocity, LLC is now serving customers in all fifty states. Over 800 clinics currently utilize Practice Velocity's software systems to keep their urgent cares running smoothly and efficiently across the United States.
"We chose Practice Velocity for our EMR because of their tremendous experience in the industry. They presented a well-organized product with great functionality and we are confident we will receive wonderful customer service," said Lesley Wilkinson, RN and BHUC's Practice Manager. BHUC is owned and operated by Black Hills Surgical Hospital (BHSH); a physician owned surgical hospital also located in Rapid City. BHUC offers a state-of-the-art facility with: private treatment rooms, advanced equipment, peaceful lobby and operating hours seven days a week to provide quick attention for non-emergency incidences.
"We recognized an opportunity to fulfill a need for weekend and night hours not currently covered in the medical industry in the Rapid City area. At BHSH we are known for our exceptional customer service and are looking forward to continue this tradition in our urgent care facility," explained Wilkinson. Patients will have the convenience of quick and comforting care in a welcoming setting.
David Stern, MD, CEO of Practice Velocity noted: "We are delighted to help urgent care centers provide urgent care services in all 50 states. We are, also, happy to be a part of bringing convenient and timely access to healthcare to Rapid City, SD."
About Practice Velocity
Practice Velocity
, LLC is the leading supplier of software and electronic medical records (EMR) for urgent care centers and additionally operates the largest billing service company for urgent care. Practice Velocity provides EMR, medical coding, online patient registration and practice management software to more than 800 urgent care centers in 50 states. For more information, go to www.practicevelocity.com.
About Black Hills Urgent Care
Black Hills Urgent Care in Rapid City, South Dakota is a doctor owned healthcare provider. The facility is open 7 days a week providing quick service from a fully qualified medical staff. BHUC requires no appointments to see patients and accepts most major insurance plans and affordable self-pay options. For more information, go to: www.bhucare.com.