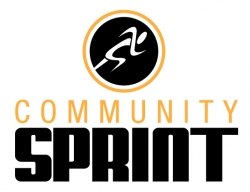 Chicago, IL, December 14, 2012 --(
PR.com
)-- Community Sprint is a free fitness app which combines innovative technology and social networking to provide users a platform to sprint their way to better health. Designed for personal trainers, individuals, sports teams, organizations and/or groups trying to encourage fitness and promote health consciousness, the fitness app allows users to find workout buddies in their neighborhood, create workout sessions with like-minded individuals, and share tips with their community. As expressed in the motto "It's On Us", Community Sprint is a unique motivational workout tool, which makes getting in shape a group event.
Founder Todd Occomy, M.D. said, "I got the idea to create Community Sprint when I was frustrated that my friends constantly asked me to work out with them, but then they would never show up to the workout sessions. I wanted a way to hold people with weight loss and health goals accountable. The app undoubtedly opens up a world of possibilities by using a social networking platform to connect health and group accountability. With so many options, getting in shape needs to be a team effort! We are serious about health, performance, and teamwork. Let's motivate one another and sprint our way to a better life with this innovative platform."
The highly functional app allows users to not only share fitness ideas and goals, but it also allows the sharing of photos and videos. The mission is to improve the user's health and expand their social life. This app is unique in that it allows for rich interaction in the digital world and inspires personal interaction in the physical world.
This free app is compatible with the iOS platform (iPad, iPhone, and iTouch). For more information, visit
http://communitysprint.com/
.
"Community Sprint is my new favorite way to purposefully connect with those in and outside my circle...Whether I want to meet up with friends, find information about an area of interest, or communicate instantly (via lightning speed SMS messages or video) this new application allows me to do so. For free. I love it," says a happy user Reiko Katsumi.
Todd Occomy, M.D. is a former professional athlete and currently CEO of Medocc LLC which is a emerging medical technology firm.