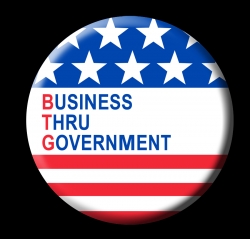 San Diego, CA, January 24, 2013 --(
PR.com
)-- With the election behind us and the economy in recovery, Business Thru Government, Inc., a privately-held company specializing in helping clients prepare for, win, and administer government contracts, foresees a year in which the government sector will increase its outreach to small businesses throughout the nation.
"Part of our annual forecasting takes into account the tax revenues and fiscal stability of governments at all levels," said Danny Shuster, Vice President of BTG. "With California and other governments coming into balance on their budgets, they will be in a better position to increase outsourced contract opportunities to small business," he continued. "We also see that bond measures passed by school districts represent a major opportunity for the small business construction and supply firms to take part in this vital sector of the economy."
Small business traditionally has faced many paperwork hurdles when it comes to approaching government contracting opportunities. Business Thru Government's model is to take on the paperwork on behalf of the small business so that the business owner can focus on their core competencies of service, construction, or supply.
BTG can be contacted at
www.biz-gov.com
or by telephone at 619-501-6464.