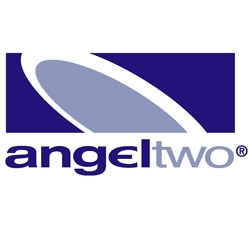 Naples, FL, April 03, 2013 --(
PR.com
)-- The Angel Two Network is partnering with the Huntchannel.tv to offer blocks of programming dedicated to offering quality outdoor sports programming. Launching in July of 2013, the Huntchannel.tv will air on the Angel Two Network, available nationwide on the DISH Network satellite service and the Sky Angel and FAVE IPTV services.
Huntchannel.tv airs programs that offer adventure, thrill, and excitement. Great Days in God's Country is a 30-minute outdoor television series that shares personal reflections and insights on what makes a "great day in God's Country." Hidden Creek Adventures takes viewers into the heart of the wilderness, pursuing game like Elk, bighorn sheep and black bear.
"Sky Angel is excited to offer customers this fun and exciting block of programming from Hunt channel.tv," said Brian Collins, Executive Vice President of Sky Angel. "This will be a great partnership."
Huntchannel.tv's mission is to provide quality outdoor programming during Primetime. It provides a market for entry-level pricing on a national block distribution blueprint to "first-time" producers as well as "established" producers seeking households on a national distribution platform.
"We are very excited about our partnership with Angel Two to bring quality Primetime outdoor programming blocks," said Merrill Sport, President of Huntchannel.tv.
Angel Two is one of the three channels operated by Sky Angel U.S., LLC. Today, Angel Two features lifestyle programs like cooking, fitness, and sermons. Angel Two appears in over 14 million homes nationwide on the DISH Network satellite service.
About Angel Two:
Angel Two offers programs that are entertaining and educational, promoting a healthy Christian lifestyle. Exercise and gardening are examples of the types of lifestyle programs available on Angel Two. The network makes it easy to spend time with family. Another added bonus to Angel Two are the daily specials, including concerts and conferences. These specials provide an untapped source of wholesome family entertainment. Angel Two is the channel that fits everyone's lifestyle.