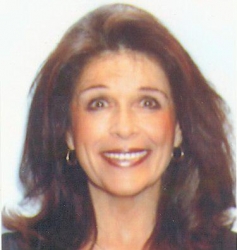 Rockville Centre, NY, August 14, 2007 --(
PR.com
)-- Nationally recognized social psychologist and author, Dr. Joan Atwood, owner of the Marriage and Family Therapists of New York, has launched her state of the art Certification Program for Professionals in Anger Management. This program is a one of kind program in the Northeast.
Based on up-to-date research, tried and true cognitive behavioral therapy techniques, this unique state of the art program provides professionals with a thorough psycho-educational approach to anger management, covering such topics as all About Anger, Impulses and Their Control, The Role of Stress, The Cycle of Violence, Anger Management Techniques, Communication Techniques, Social and Emotional Intelligence, Running Groups for Anger Management, Closing Exercises and many others.
The Professional is provided with all the information, exercises and techniques necessary to train individuals in their agencies, human resource departments, and/or schools. The course is appropriate for Mental Health Professionals, Court Personnel, Correction Officers, Probation Counselors, Substance Abuse Counselors, and many others in these fields. It is relevant for court mandated and non-mandated situations. "The focus is on empowerment. We help professionals help clients to expand their vision, to see more possibilities and thus more solutions to problems. Further, our programs help individuals to manage anger and re-story their lives, so they experience more positive outcomes in their relationships." said Dr. Atwood.
In addition to being the premier organization for Anger Management in NYS, Marriage and Family Therapists of New York (MFTNY), provides a broad range of counseling and therapy services to Individuals, Couples and Families addressing a wide array of issues. Dr. Atwood's team of highly skilled and experienced professionals, each with their particular area of expertise, is available for initial consultation to establish a custom program that meets clients' individual needs.
In addition, Dr. Atwood has developed an interactive website for online therapy services at http://www.mft-ny.com The new website offers a Free 15-Minute Phone Consultation for new clients. "What NYMFT.com offers online compliments the complete range of services provided our clients," stated Dr. Atwood.
From More Information Please Contact:
Dr. Joan Atwood at the Marriage and Family Therapists of New York directly at: (516) 764-2526 or 542 Lakeview Avenue, Rockville Centre, New York 11570. Email jatwood@optonline.net or visit the new website at http://www.NYMFT.com
###