aireus is Proud to Announce Untitled, Chicago as New Customer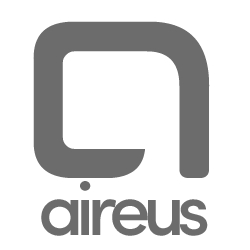 Chicago, IL, April 26, 2013 --(
PR.com
)-- A restaurant
iPad point-of-sale
(POS) software company, aireus, previously ISISPOS, is delighted to announce the renowned Chicago restaurant Untitled as one of its latest customers.
Untitled lies hidden behind unmarked doors at 111 West Kinzie, in the heart of River North. It has a well-earned reputation as one of the coolest places to see and be seen in Chicago. The property occupies some 17,000 square feet and has a 120-seat restaurant and a whiskey lounge. Conjuring the image of an iconic Prohibition era speakeasy with period décor, the restaurant offers superb cuisine, courtesy of Chef Joseph Heppe, while offering a unique dining and entertainment experience. The establishment focuses largely on American whiskies – no more Prohibition here!
"We are delighted that Untitled in Chicago selected aerius for its
cloud-based POS
requirements," says Executive Vice-President Paul Perri. "We know that our newly launched, cutting-edge 360° CRM product will provide for the needs of a restaurant and lounge of this caliber."
Designed for multi-unit operations common in hospitality environments such as Untitled, the aireus system can manage any combination of dining, bar service and retail operations. Its features include real-time reporting capabilities, true mobility, gift card, loyalty rewards, cash management and alert management.
About aireus:
aireus is a revolutionary
iPad POS
system that combines Apple innovation with powerful business logic; it offers fully featured and easy to use solutions designed for the restaurant industry. aireus provides an anywhere, anyplace web-based interface that produces clear reports and analytics of single or multi-store operations, saving companies time and giving them absolute control over their business operations.
Contact
aireus
Paul Perri
905.305.4161
www.aireus.com

Contact