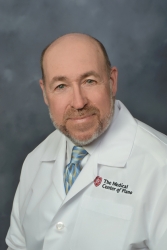 Plano, TX, May 08, 2013 --(
PR.com
)-- What is an orthopedic oncologist? Are they qualified to perform joint replacements?
Like other medical doctors orthopedic oncologists complete a four year undergraduate degree followed by four years of medical school. After finishing medical school they complete a five year residency program in orthopedic surgery. Upon completion of residency they are adept at treating orthopedic related disorders and injuries. At the completion of residency he or she becomes a board eligible, licensed orthopedic surgeon. Orthopedic oncologists then go on to complete two additional years of fellowship training in orthopedic oncology. During this two year fellowship physicians focus on bone tumor pathology, oncology, limb salvaging techniques, and complex joint reconstruction procedures.
There are times when general orthopedic surgeons operate on small tumors in the bone or soft tissue. When this occurs an orthopedic oncologist is consulted because of his or her specialized expertise. An orthopedic oncologist has the expertise to determine the best surgical approach to remove the cancer and if a reconstructive procedure is required to salvage a limb. In comparison to other medical specialties there are very few orthopedic oncologists, in 2012 there was less then 150 in the United States. They are often referred to as the physician's specialist and their training is rigorous.
Many times bone cancer is resected and a complex reconstructive procedure is required. This not only requires expertise in bone and soft tissue resection but complex joint reconstruction. The most common areas for bone tumors are in the long bones of the body; the femur, tibia, and humerus. This requires the surgeon to have expertise in joint replacement of the hip, knee, shoulder, elbow, and ankle.
Process of malignant orthopedic oncology procedure:
1. Evaluation and diagnosis of bone tumor
2. Biopsy
3. Staging
4. Limb salvage complete tumor resection
5. Reconstruction of surgical defect-bone transplants and bone grafts
6. Nerve and or soft tissue transfers
7. Megaprosthesis-prosthetic device that replaces excised bone and adjacent joint
8. Prosthesis is fixed to host bone with cement
9. Oversee follow up treatment with chemotherapy and radiation therapy
10. Help the patient manage pain related to cancer and its treatment
11. Coordinate care with numerous specialists
Total joint replacement is only one step of a complex orthopedic oncology surgical procedure. Dr. Richard Buch has been performing orthopedic oncology and total joint replacements of all major joints for over 25 years. He has performed over 10,000 hip and knee procedures alone. The American Academy of Orthopedic Surgeons (AAOS) has done hundreds of studies on outcomes for joint replacements. These studies have found the best results are to be expected from those surgeons fellowship trained in joint replacement, have years of ongoing experience, do at least 100 joints a year, and have experience on up to date technology.
The Dallas Joint Replacement Institute specializes in all major joint replacement procedures. Fellowship trained joint replacement surgeons assess each patient's specific condition and develop care pathways from consultation to surgery. When surgery is required our physicians are trained in multiple different types of joint replacements allowing them to determine what is best for each patients unique case. Many surgeons are trained in one type of joint replacement prosthesis or approach and every patient receives the same procedure regardless of their condition.
Areas of Expertise:
-iTotal® Patient Specific Custom Knee Replacements
-Makoplasty® Robotic Assisted Joint Replacements
-Oxford® Signature Partial Knee Replacements
-Navigation Assisted Joint Replacements
-Minimally Invasive Hip Replacements
-Total Shoulder Replacements
-Reverse® Shoulder Replacements
-Ankle Replacements
-Elbow Replacements