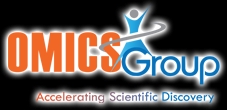 Henderson, NV, June 18, 2013 --(
PR.com
)-- OMICS Group Inc. (
omicsonline.org
) is pleased to announce the signing of co-partnership agreement. This latest arrangement establishes OMICS as co-Publisher with the AstonJournals, The announcement marks another step in the expansion of OMICS's publishing partnerships with leading Publishers.
The co-publishing agreement was signed between Dr. Srinu Babu Gedela, CEO, OMICS Group Inc., and Mr. Haris Beg, CEO, AstonJournals. Both organizations are working together for further growth and to gain new efficiencies for long-term future relationship and scientific growth.
"The agreement represents a continuation of strategic partnerships and an extensive publishing experience by disseminating results more rapidly and with greater online functionality to more scientists and researchers worldwide," says Dr. Srinu Babu Gedela.
OMICS's co-publishing agreement with AstonJournals has produced the journals Arts and Social Sciences Journal, Business and Economics Journal, Chemical Sciences Journal, Fisheries and Aquaculture Journal, Biology and Medicine and scientific works of the researchers considered by many to be the greatest scientist of the past years.
Arts and Social Sciences Journal
(ISSN: 2151-6200) has streamlined its scope to focus on key areas of the journal fields to improve the quality of manuscripts published and increase the readership in relevant areas. The journal provides an Open Access platform for research in the areas of education, sociology, communication and media studies.
Business and Economics Journal
(ISSN: 2151-6219) is a peer reviewed journal which is related to continuous and regular production and distribution of goods and services for satisfying human wants, resource allocation as well as resource management, acquisition and investment. The journal provides an open access platform for research in the areas of business, finance, financial planning and banking research.
Chemical Sciences Journal
(ISSN: 2150-3494) is devoted to the publication of quality papers based on original, innovative and cutting edge research in the arena of inorganic, physical, organic, analytical, theoretical, industrial, environmental and biological chemistry. The Journal aims to provide the highest possible standards of publication by scrutinizing the papers through peer-review assisted by the eminent experts from all parts of the globe.
Fisheries and Aquaculture Journal
(ISSN: 2150-3508) focuses on maintaining their role in the balance of species and habitats in the ecosystem and the farming of aquatic organisms such as fish, prawns, molluscs, and aquatic plants related directly or indirectly to human consumption. The journal provides an Open Access platform devoted to cultivate freshwater and saltwater populations under controlled conditions, and dedicated to the discovery and dissemination of knowledge in conservation of biodiversity, natural resource management.
Biology and Medicine
(ISSN: 0974-8369) is an International, Open- Access, Peer-reviewed, comprehensive journal, publishing the most interesting and advanced research findings in the scientific community in the field of cellular and molecular biology, disease research (humans and animals), environmental biology, toxicology, pharmacology, genetics, epidemiology, biochemistry, biotechnology, microbiology, agriculture, nanoscience, biodiversity, conservation biology and other related areas.
About AstonJournals:
Established in 2009 by Mr. Haris Beg, AstonJournals is one of the emerging academic and education publisher specialized in quality journals and research papers in chemistry, business, economics, arts, humanities and social sciences. AstonJournals mission is to inform and stimulate researchers to make significant professional achievements in science. It furthers the publisher's goals of excellence in academic research, education and spreading knowledge. AstonJournals has made significant contributions to the scientific community, providing scientists with forums for discussion of major issues related to science, promoting non-official academic cooperation, and publishing learned journals.
About OMICS Group Incorporation:
OMICS Group Inc. was founded in 2007, by Dr. Srinu Babu Gedela. With a vision of making healthcare and scientific information Open Access, OMICS hosts more than 300 journals under its online publishing platform. To facilitate and support the scientific community, OMICS organizes around 100 conferences worldwide each year. OMICS hosts more than 22,000 editorial board members that becomes a structural backbone of the organization. Running on a path of continuous evolution since then OMICS is heading towards the epic success. OMICS has started new initiatives: SciTechnol, E-Books, Scholars Central, Clinical and Expert Database, Biosafety Protocols, and E-BABE.
For more information:
Name: John Benson
Publisher: OMICS Group Incorporation
E-Mail: contact.omics@omicsonline.org