PuppyPurse Introduces The FurBaby Tote by PuppyPurse
PuppyPurse, the company that brought you the innovative open-air carrier for small dogs, introduces the FurBaby Tote by PuppyPurse, a new product that combines fashion and function - a hallmark of the company's products.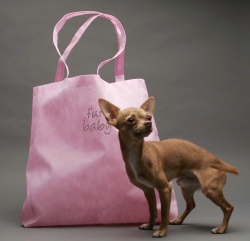 Oradell, NJ, August 30, 2007 --(
PR.com
)-- PuppyPurse, the creator and manufacturer of the innovative, open-air, barrier-free pet carrier of the same name, announces the addition of a new product to its line. The FurBaby Tote by PuppyPurse is a comfortably sized tote bag for all the toys and treats, biscuits and bows every little furbaby needs on an outing. It's also a convenient way to carry mom's (or dad's) keys, cell phone, and credit cards.
FurBaby Tote by PuppyPurse is available in pink or black with the word FurBaby scripted on it in sparkly rhinestones. Continuing the PuppyPurse design concept, which combines fashion and function, the FurBaby Tote is an exciting new addition to the company's line. "We at PuppyPurse love to create products that are useful as well as stylish and fun," said Suzanne Sherman, co-owner with Hedy Grant of PuppyPurse. "The FurBaby Tote by PuppyPurse is a blingy way to carry all the things you and your furbaby need."
PuppyPurse also announces its exciting new Fall 2007 PuppyPurse Collection. Consisting of three new PuppyPurses, the Collection is rich in its fabric selection. The eye-candy Chocolate Kiss PuppyPurse is made of a soft velvety velour fabric in a dark chocolate color. The FurBaby PuppyPurse is the same luscious fabric with the word FurBaby scripted on it in glimmering rhinestones. The Licorice PuppyPurse is a deep black stretchy ballet fabric for all the furbabies who need a little extra room.
PuppyPurse is known for its creative design, which seamlessly incorporates versatility, comfort, style, and safety. A safe yet stylish way to carry small dogs, PuppyPurse is also recommended by veterinarians for small dogs with arthritis or other infirmities.
The PuppyPurse Fall 2007 Collection and the new FurBaby Totes by PuppyPurse will be introduced on the company's website, www.puppypurse.com, on September 1, 2007.
###
Contact
The Original PuppyPurse Carrier System
Hedy Grant
201-262-6878
www.puppypurse.com

Contact
Multimedia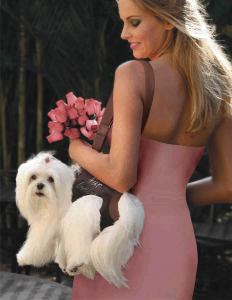 PuppyPurse is the "mutt-have" pet carrier for wee furbabies. Highly fashionable, yet oh-so-practical, PuppyPurse is soft, light-weight, airy, and barrier-free so person and furbaby can smooch and cuddle all day long.