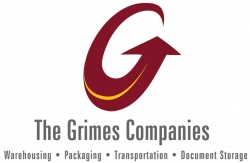 Jacksonville, FL, September 07, 2007 --(
PR.com
)-- The Grimes Companies proudly participated in the first-ever delivery of a high school football field playing surface thousands of miles to the town of Barrow, Alaska.
It all began when Cathy Parker, the wife of a former NFL player, heard the plight of the Barrow High School Whalers and their efforts to restart their football program. Barrow High School faced the hard realities of inadequate facilities, under-funded sports programs and a high dropout rate. "Those kids just had nowhere to go so they decided to try and bring back a football team, for themselves and for the town," noted Parker.
The Whalers practiced on a hardened, mostly frozen mud surface that made training nearly impossible, let alone playing an actual game. Injuries were common. "I just cried when I saw their situation for the first time and knew I had to help in some way," said Parker, who founded Project Alaska Turf as a result and began seeking donations.
Once Mrs. Parker and her local school, Bartram Trail High School where her husband coached football, decided to get involved, they faced some challenges. The permafrost conditions made growing any type of grass impossible for the football field, so the decision was made to install artificial turf on a complete playing surface.
"Unfortunately those types of materials are pretty hard to come by in Alaska," said Ike Sherlock, Director of Fleet Operations for The Grimes Companies. "That's when we got involved. Cathy Parker approached us about their logistics needs and transporting the field along with the necessary supplies up there."
It proved to be a monumental undertaking. There are no roads into Barrow, Alaska, which lies north of the Arctic Circle. It is only accessible by air or dog sled. "When we began making the first inquiries on how to make this happen I spoke with different carriers. They kept telling me it couldn't be done. They said there was no way to get that amount of material to such a location. That turned into our motivation to prove them wrong," said Sherlock.
The Grimes Companies contacted carriers and providers across the country, even enlisting the support of competitors. Companies such as Totem Ocean Trailer Express, Bowhead Transport and UPS came together and provided support above and beyond anyone's expectation, according to Sherlock.
Grimes Transportation donated all of its time and transport costs and coordinated the logistics and movement of all materials using nine different carriers while utilizing all modalities of transport including truck, rail, air and sea. "We used everything but the space shuttle," said Sherlock.
As the entire project gained momentum it began to receive national press coverage, including featured segments on ESPN, ABC News and Good Morning America. NBC's The Today Show was on hand for the installation of the field and the first game on August 10, 2007. To date nearly 200 articles have been written in newspapers and publications across the country. "We've just received a call from People Magazine," said a surprised Sherlock.
"It just turned into this amazing thing," said Michael O'Leary, President of The Grimes Companies. "To see it all come together in time for the Barrow Whalers first home game after the tremendous efforts of so many people was incredibly rewarding. We were just proud to be a part of something that we often forget about, how important it is to help others."
"We would do it again in a heartbeat," said O'Leary emphatically. "There is still more to do, however. Project Alaska still needs financial support to finish." A website has been setup to continue this effort at www.projectalaskaturf.com.
The Grimes Companies (TGC), a Jacksonville, Florida based company, currently operates both public and contract warehouses in Florida and Maryland. As a single-point solution for logistics and supply chain needs, TGC provides warehousing, transportation and packaging services to its clients. FileSafe, Inc., a wholly-owned subsidiary of The Grimes Companies, offers document storage services to businesses in Northeast Florida.
###