AdultMANcation is a High Profile, New Breed Tour Company That Provides Exclusive Excursion Tours for Men in the Dominican Republic
AdultMancation; an online travel agency focused on vacations for men, Activities included would be items such as... - Beach, yacht, equestrian, golf and country clubs - Elegant boutiques and restaurants - Tennis and swimming facilities - Deep sea fishing - Polo grounds - A casino - Major event gathering (such Sports, and Concerts,) - Biking, Hunting, Running - Cigar, lounges, male socializing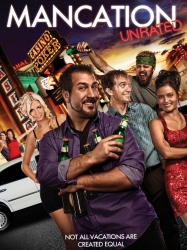 Sosua, Dominican Republic, September 23, 2013 --(
PR.com
)-- Adultmancation is requesting your presence at its Adultmancation private and exclusive social event to be held Saturday November 2nd in Sosua, Dominican Republic.
http://www.adultmancantion.com
Simply like the adultmancation Facebook page at https://www.facebook.com/adultmancation and then adultmancation will send a message containing location and events details.
About
Adultmancation is a high profile, new breed tour company that provides exclusive excursion tours for men in the Dominican Republic. Adultmancation is a rolling party that starts when you exit the plane and doesn't stop until you leave for home.
Mission
Hedonism: To provide a specialize travel service and experience for the male traveler. To make the male tourist feel like the most interesting man alive
Description
AdultMancation; an online travel agency focused on vacations for men
Activities included...
• Beach, yacht, equestrian, golf and country clubs
• Elegant boutiques and restaurants
• Tennis and swimming facilities
• Deep sea fishing
• Polo grounds
• A casino
• Major event gathering (such Sports, and Concerts,)
• Biking, Hunting, Running
• Cigar, lounges, male socializing
Contact
adultmancation.com
Alan Hill
345-946-4881
www.adultmancation.com
Like our Facebook page at https://www.facebook.com/adultmancation for more details and then send us a Facebook message

Contact