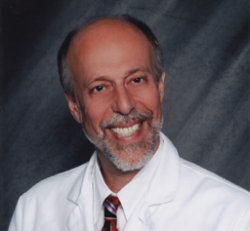 Pembroke Pines, FL, November 01, 2013 --(
PR.com
)-- Medical Director, weight loss physician and Cardiologist Barry Schiff, MD is proud to provide this unique opportunity to showcase the CardioMender, MD medically supervised weight loss program, just in time for the holidays.
"My goal is helping people improve their health, appearance and self-esteem through safe, fast, and sustained weight loss. We are focused on disease regression and teaching a healthy lifestyle, not fad diets and schemes like HGH for weight loss," said Doctor Schiff. "High blood pressure, high cholesterol, diabetes and heart disease are among the many health issues our patients are facing. Diets don't work, because diets address the symptom of being overweight and not its true cause. We say "You've Got to Live It"™ and we mean it. It's just as important to me to help educate the public as it is to help each individual weight loss patient."
This one day event offers community members an opportunity to meet the weight loss physicians, sample healthy diet recipes, get free blood sugar and cholesterol screenings, participate in prize drawings and giveaways, and take advantage of $5 antioxidant scans and the best price specials of the year.
The event will be held on November 9, 2013 at the CardioMender, MD Weight Loss Specialists offices at 17009 Pines Boulevard, Pembroke Pines, FL 33027 from 1:00 PM until 4:00 PM.
For more information and event details call 954-628-3802.
About CardioMender, MD Weight Loss Specialists
CardioMender, MD Weight Loss Specialists, Miramar/Pembroke Pine's most trusted medically supervised weight loss program, provides customized, safe, rapid weight loss and the means to keep it off, under the supervision of our weight loss physician, Medical Director Barry H. Schiff, MD, a board certified 25-year veteran Cardiologist and Internist. He is assisted by Endocrinologist Raffaella Poggioli, MD, specializing in Type-2 Diabetes and its relationship to obesity. Their goal, through their combined effort is to optimize health through nutrition and get patients off all medications.
To learn more, please visit
www.cardiomenderweightloss.com/