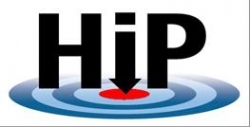 Castleton-on-Hudson, NY, December 10, 2013 --(
PR.com
)-- Nearly a year after being first offered, HiPs ground-breaking B2B content marketing offers, Form ViewersTM and Inbox ImpressionsTM, have driven over $1 million in incremental revenue and are very much on the rise as HiP enters 2014.
Says its
Managing Principal, Bret Smith
, "The convergence of HiP's substantial B2B database with its content marketing platform creates very powerful tools. Chief among them is the ability to have full contact available for every single open and clickthrough resulting from a content-based email marketing campaign, rather than just for form completions. Further, we are able to report on level of engagement across not just a single campaign but across all related campaigns."
"Simply put, when a prospect attracted via content-based email marketing opens your message or reads enough of it to click the accompanying link, he or she has qualified a level of interest which has a definite value relative to the value of those who actually complete your form," says Smith. "Further, this approach delivers much higher value than the metrics-only outcomes of traditional display advertising. Add in engagement level data, and you have an integrated lead generation and brand awareness funnel. The outcome is much more demonstrable leverage by our clients of their own CRM and marketing automation investments."
HiP clients are using this data to fill the nurture part of their lead gen funnel and to conduct intra-campaign remarketing to increase overall form completions. Further, they are able to populate their own contact databases by classifying contact data by level of engagement. Clients are also redirecting display advertising budget to this much more targeted approach which both identifies early interest and drives increased brand awareness.
HiP (High-Impact-Prospecting, LLC)
is a New York-based agency providing agile, single-vendor and high-outcome B2B demand generation services for mostly technology-centric clients. Key differentiators include ownership of its own email service platform, its own virtual call center, a 70+ million-strong contact database, and a tight-knit team of deeply experienced and creative professionals. Its vertically integrated services include content-based email marketing, lead nurture and marketing automation management, integrated email & voice prospecting, social media engagement, trade event enrichment, all forms of content creation, content syndication and more.
H-I-P also has offices in Mountain View, California; London, UK; Sydney, Australia and digital press/mail fulfillment facilities in Shreveport, Louisiana. Its Linked group,
Outbound/Inbound Content Marketing, Automation, Lead Generation & Nurture
, has over 3,150 members. The company also more than
25,000 Facebook likes
and
200,000+ Twitter followers
.