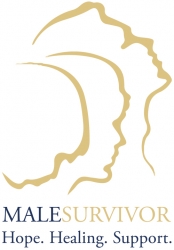 New York, NY, January 28, 2014 --(
PR.com
)-- MaleSurvivor: the National Organization Against Male Sexual Victimization publicly praised USA Swimming upon the release of today's report assessing the Safe Sport program.
"USA Swimming is to be commended for proactively engaging the National Child Protection Training Center (NCPTC) to undertake such an important review of USA Swimming's Safe Sport program," said MaleSurvivor Executive Director Christopher M. Anderson today.
"MaleSurvivor was honored to be asked to provide peer review of today's report by NCPTC. We are happy to see that this report strikes a markedly gender inclusive tone. With over 100,000 male athlete members of USA Swimming, it is vital that any attempts to better protect children recognize that both boys and girls are potential victims, and that both men and women may be potential perpetrators. If accepted and implemented, many of the recommendations made by NCPTC in today's report will have a positive impact. They will help ensure that the youth who come into contact with USA Swimming programs, staff, and volunteers will be better protected from all forms of child abuse, no matter where the abuse occurs. We especially support the recommendation for greater participation of the experience and voices of survivors in "develop[ing] effective policies and training" as including voice of survivors is too often overlooked in efforts to address child abuse."
Research suggests that at between 10 and 25 percent of males in the US are survivors of sexual abuse. MaleSurvivor is the oldest and largest non-profit organization serving the needs of male survivors of sexual violence by building communities of hope, healing, and support for all survivors. Founded in 1993, MaleSurvivor provides support to hundreds of thousands of male survivors and their partners in recovery annually through a diverse range of programming, professional conferences and training, and outreach to survivors throughout the world.
For more information on MaleSurvivor please visit www.malesurvivor.org or contact Executive Director Christopher Anderson at 917-524-8934 or canderson@malesurvivor.org.