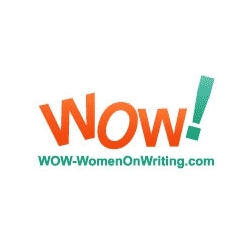 Placentia, CA, October 04, 2007 --(
PR.com
)-- WOW! Women On Writing is a global magazine that promotes the communication between women writers, authors, editors, agents, publishers, and readers. This month the ezine exhibits a collection of children's markets, authors, and resources, from which writers can learn about teen voice, social networking site, JacketFlap, writing for Highlights for Children magazine, how to target specific markets, and much more.
This month WOW! features more in-depth profiles and interviews, as usual. The issue contains an interview with award-winning author, Sharon Creech, Coordinating Editor for Highlights for Children, Kim Griswell, and WOW!'s own Contributing Editor, Chynna Laird. Chynna has an essay featured in the latest Chicken Soup for the Soul book, Children with Special Needs. Children's authors, Carol Parenzan Smalley and Debbi Michiko Florence, are also featured. Susan Sundwall reveals how to capture the young adult voice.
In addition, this month WOW! announces its summer contest winners. WOW! receives praise for every issue as well as every contest. Debbie Ridpath Ohi writes, "Fantastic issue. Your site/newsletter just keeps getting better and better." Summer contest winner, Linda Smith-McCormick writes: "I read all the super articles from last month and can't wait to dive in to the October articles. Your site is extraordinary and all of you are winners. I have sent many other ladies to your site and they've all thanked me for the 'introduction.'"
Monthly favorite, C. Hope Clark, covers a wonderful topic in this month's issue, Writing in Tandem with a Child.
To find out more, you can visit WOW! Women On Writing at http://www.wow-womenonwriting.com/ or write to the editors@wow-womenonwriting.com for more information.
###