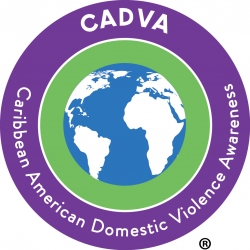 Howey In The Hills, FL, April 07, 2014 --(
PR.com
)-- The U.S based Caribbean American Domestic Violence Awareness organization (CADVA) will be recognizing US Ambassador, D. Brent Hardt for his engagement on Women's Issues and his dedication on focusing on Combating Domestic Violence in Guyana. Ambassador Hardt was sworn in as Ambassador to the Cooperative Republic of Guyana on August 18th, 2011 and will be completing his 3 year tour of duty in July. He also serves as Plenipotentiary Representative of the United States of America to the Caribbean Community (CARICOM). On April 10th, 2014 beneficiaries of US programs will join CADVA in a UNITED effort along with special invited guests at the Guyana Pegasus Hotel in the Essequibo Room to Honor Ambassador Hardt.
Ambassador Hardt's duty as an ambassador is to represent the interests of the United States to the government of Guyana. CADVA recognizes Ambassador and his team to be highlighted as he went above and beyond the call of duty. Ambassador Hardt and his team have embraced the work with our women and children with a great deal of interest during this tour. Since his arrival into Guyana much was done through empowerment programs from topics such as Journalism, increasing social inclusion and civic participation through volunteer service with our youth, Women and Entrepreneurship, a Youth Conference on Domestic Violence (with CADVA) and Domestic Violence through various organizations across Guyana and LGBT Media Sensitization Workshop (with SASOD). The embassy has also recognized and honored the encouragement, leadership and empowerment in acknowledging our women as Simona Broomes as TIP Hero, and Zenita Nicolson for the International Woman of Courage Award for her work against homophobia and fighting for women's rights.
As a collaborative group in partnership, CADVA thanks the US Ambassador and his team for recognizing the advocacy, strengths and increased participation and support to our women and youth in Guyana.
Details for all events, including locations and times for guests are posted on the CADVA website at
www.cadva.org
.
CADVA is a US based Non-Profit Organization focusing on advocacy against Domestic and other forms of Violence by grass roots community efforts, partnering and involvement throughout the Caribbean Region and the Diaspora.
Media Contact:
Email:
help@cadva.org
US Phone#: (407)-404-0331
US Phone#: (917)-399-5764
Website:
www.cadva.org