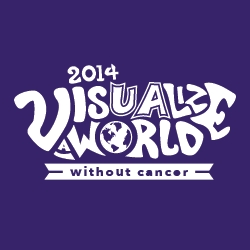 Plantation, FL, April 12, 2014 --(
PR.com
)-- Today, Uniform Advantage will be a Silver Sponsor for the American Cancer Society's (ACS) Relay for Life fundraising event taking place in Plantation, FL. In support of ACS, Uniform Advantage donated $1, to Relay for Life, from the sale of each "Purple Butterfly" print scrub top and jacket toward the fight against cancer, resulting in over $5,000 in donations. This is also, the first year that Uniform Advantage will be participating in the relay event as a corporate team, walking throughout the night to show dedication for a disease that does not sleep.
Relay for Life is an organized, overnight community fundraising walk where teams of people camp out around a track, while members of each team take turns walking around the track. With over 53 teams and hundreds of participants, the Plantation Relay for Life is one of the largest cancer fundraising events in South Florida, uniting survivors along with their caregivers, friends, families, and communities.
Relay for Life was started in 1985 when Dr. Gordy Klatt walked and ran for 24 hours straight around a track in an effort to raise money to fight cancer. Since then, the organization has grown to raise nearly $5 billion to support the fight against cancer. Contributions go toward research, the American Cancer Society's Hope Lodge® housing, Road to Recovery® patient transportation, Look Good Feel Better® self-image treatments, and Reach to Recovery® survivor support programs.
In addition to the efforts of the "$1 for Purple Butterfly scrub top" donation, Uniform Advantage raised $10,000 of record-breaking funds. Over the course of 10 weeks, the corporate office engaged in a multitude of competitions, raffles, and bake sales to make progress toward a world without cancer. "We are very excited about participating in the Relay for Life walk this year; it has already been a great way to build camaraderie among our employees, as well as build awareness for a cause that affects us all in many ways," said Lori Dunlap, VP of Marketing for Uniform Advantage.
Funds raised on behalf of Relay for Life will directly help in the fight against cancer through research, information and services for patients, and multiple programs to help the lives that have been affected. To learn more about the history and mission of the American Cancer Society's Relay for Life fundraiser, please visit
http://www.relayforlife.org
. To see pictures from past years of Uniform Advantage's participation in community events, please visit the UA Gives Back page here: http://www.uniformadvantage.com/a-day-in-scrubs/ua-gives-back/.
About Uniform Advantage
Uniform Advantage is a leading retailer of scrubs and medical uniforms. Founded in 1985, the company operates out of Plantation, Florida and ships from their distribution center near Atlanta, Georgia. It has grown to include 30 retail stores located in key cities across the U.S. and Canada, a catalog division and an entity dedicated to the online market.
For more information and to view their garments, visit the Uniform Advantage web site at
http://www.UniformAdvantage.com
or call 800-283-8708.