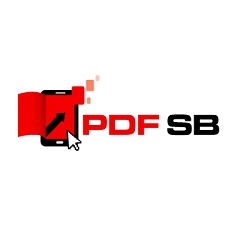 Seattle, WA, April 25, 2014 --(
PR.com
)-- The concept of reading traditional paperbacks has given way to that of downloading ebooks in recent times. Today, there exist more virtual titles than the original paperback books simply because it is relatively easier and cheaper for budding authors to get their books published digitally. The vast digital ocean that is cluttered with various kinds of titles has however made it difficult for readers to sort out the ones they want from the ones that they don't. This is where the newly launched website PDFSB.net steps in to help as it serves readers as a helpful and guiding ebooks catalog.
Founded barely 3 months ago, this new web portal has started to gain loads of followers around the world for its unique features that help readers search for the ebooks they want, in the most easiest, convenient and quickest manner online. PDFSB.net offers visitors with the advanced search ability that helps readers search for and pick that one ebook they have been waiting to get their hands on from among the vast book base of the website that now boasts of more than 71 million books.
Visitors can gain access to a number of
free online books
when they visit this website as well as get the chance to read them online, with the web portal's online reader, instead of downloading them if they so wish to. All the titles on PDFSB.net have been grouped on the basis of their languages as there are titles that have been translated into multiple languages so as to appeal to a wider section of the international audience. Readers are enabled to filter their search by language and page count.
Moreover, this new website contains titles in 53 different languages and it was mainly founded with an aim of helping people in gaining an education by giving them fast and easy service to find any reading material that they want to access.
PDFSB.net is an online catalog wherein visitors can read and download free books online in pdf format. Titles belonging to a variety of genres and topics are available on this recently launched website.