Pet Partners® Welcomes New President / CEO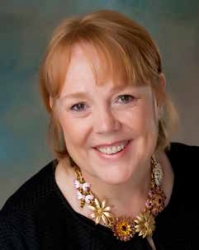 Bellevue, WA, May 27, 2014 --(
PR.com
)-- Pet Partners, a leader in promoting the health benefits of the human-animal bond, is excited to announce that Catherine "Annie" Magnant is their new President and CEO. A visionary leader, strategic thinker and exceptional communicator, Magnant brings more than 20 years of leadership experience to the Pet Partners team. Magnant departs Special Olympics International where she served as Vice President of Personal Giving and Special Events and had a broad and positive impact by introducing innovative fundraising strategies and engaging staff globally. Additionally, Magnant has served as Executive Director for the Science Museum of Virginia Foundation and had significant leadership roles at the Arthritis Foundation, Virginia Chapter and the Leukemia Society of America.
"After a comprehensive search, we feel like we have found a great match, the right person for the job," says Pet Partners Board Chair Brenda Bax. "The breadth and depth of her experience and her strong leadership abilities are just what we need to accelerate the excellence of our programming and achieve our growth goals for touching more lives with best-in-class pet interactions to improve health and wellbeing."
"It's an honor to be joining such a wonderful community and cause, and I look forward to working collaboratively with so many passionate individuals. From my first experience visiting a local hospital with a Pet Partners team, to the great-hearted - yet practical - vision of what we can accomplish going forward, Pet Partners has proven inspiring. I'm thrilled that we can shape the future together!" offered Magnant.
Magnant joined Pet Partners May 27.
About Pet Partners
Pet Partners, established in Portland, Oregon as Delta Society in 1977, is a nonprofit organization dedicated to demonstrating and promoting positive human-animal interactions which improve the physical, emotional and psychological lives of those they serve. Each year, Pet Partners' nearly 11,000 therapy animal teams visit more than 1 million people across North America. For more information, visit www.petpartners.org. Pet Partners Caring Companies Program offers corporations the opportunity to support the mission of promoting the benefits of the human-animal bond. For more information, including a detailed benefits grid for membership levels, please visit www.petpartners.org/CaringCompanies.
Contact
Glen Miller
425-679-5514

Contact