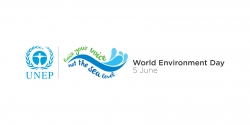 Brussels, Belgium, June 04, 2014 --(
PR.com
)-- Climate-KIC, the EU's main climate innovation initiative, will highlight new developments in Europe's on-going transition to a low-carbon economy on World Environment Day, 5 June, in Brussels this week. A Climate-KIC delegation will discuss innovative technologies and new opportunities for European collaboration to confront the climate change challenge in a series of roundtable discussions and workshops.
Together with its partner the European Regions Research and Innovation Network (ERRIN), Climate-KIC will facilitate a roundtable discussion about the role of cities in Europe's shift to a low-carbon economy.
Climate-KIC partner Bayer MaterialScience will take part in a Green Week discussion on the latest cutting-edge developments in a new Climate-KIC programme focused on the re-utilisation of carbon. The event is organised in collaboration with the European Commission's Directorate-General for Climate Action.
A workshop organised by Climate-KIC and ERRIN will consider project proposals for the European Union's ground-breaking €864 million Climate Action programme for low-carbon technologies. The programme is part of Europe's LIFE+ environment fund and runs from 2014 – 2020.
The role of cities
The event 'The Role Cities Have in Shifting to a Low-Carbon Economy' is set to take place in the morning of 5 June 2014 at the Committee of the Regions in Brussels.
The discussion will feature an overview of Climate-KIC's Transition Cities project, which brings together and coordinates local low-carbon initiatives in six large cities: Birmingham, Budapest, Wroclaw, Modena/Bologna, Castellon/Valencia and Frankfurt am Main.
The project amalgamates efforts in the built environment, energy supply, mobility, neighbourhood policy, user engagement and new financial models.
Local government leaders, mayors, EU policymakers and representatives of EU programmes such as LIFE+ Climate Action and Mayors Adapt will take part in the discussion.
Re-using carbon
Later that day, a representative of Climate-KIC partner Bayer will take part in a Green Week event on the re-utilisation of carbon, organised in collaboration with the European Commission's Directorate-General for Climate Action. Brussels' annual Green Week takes place at The Egg Conference Centre this year.
CO2 emissions are a prime cause for climate change and global warming. Because even in very ambitious scenarios CO2 emissions cannot be avoided completely, new industrial processes and technological visions on the horizon could be part of the solution to combat climate change.
Christoph Sievering, Head of Strategic Energy Management at Bayer MaterialScience, will discuss Climate-KIC's new enCO2re programme, which seeks to further broaden the approach for CO2 re-utilisation. The programme connects technology leaders and leading European universities to leverage a broad utilisation of CO2 as a feedstock for chemical value chains.
Bayer MaterialScience has already successfully demonstrated the feasibility of utilising CO2 as polymer feedstock and has kicked-off the next phase of planning an industrial scale plant.
LIFE+ Climate Action
Also in the afternoon, Climate-KIC and ERRIN present a brokerage workshop to consider project proposals for the EU's new LIFE+ Climate Action 2014 programme.
The event will be hosted by the Brussels headquarters of two Climate-KIC partner regions: Italy's milia-Romagna region and the German state of Hessen.
The €864 million Climate Action programme is open to projects that contribute to the shift towards a resource-efficient, low-carbon and climate-resilient economy. It has three priorities: mitigation of greenhouse gas emissions, adaptation to climate change, and governance and information.
The event will be attended by policy officers, project managers from regions and cities, regional networks in Brussels as well as funding specialists.
About Climate-KIC
Climate-KIC is the EU's main climate innovation initiative. It is Europe's largest public-private innovation partnership focused on mitigating and adapting to climate change. Climate-KIC consists of companies, academic institutions and the public sector.
The organisation has its headquarters in London, UK, and leverages its centres across Europe to support start-up companies, to bring together partners on innovation projects and to educate students to bring about a connected, creative transformation of knowledge and ideas into products and services that help mitigate and adapt to climate change.
Climate-KIC is one of the Knowledge and Innovation Communities (KICs) created in 2010 by the European Institute of Innovation and Technology (EIT), the EU body tasked with creating sustainable European growth while dealing with the global challenges of our time.
http://www.climate-kic.org/press-releases/climate-innovation-initiative-to-scale-up-efforts-throughout-2014-receives-e63m-eu-boost/
All events are open to the press
Registration for the cities and LIFE+ events: http://www.errin.eu/content/climate-kic-high-level-round-table-transition-cities-moving-low-carbon-economy
http://www.climate-kic.org