New Book Series, The Tales of Reese, Helps Children Coping with Life Threatening Illness, Delays and Setbacks
Penelope's Wish: Dancing Through Leukemia first book published in series.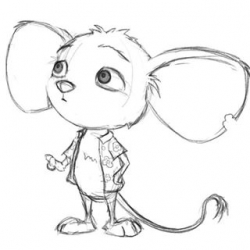 Tarrytown, NY, June 16, 2014 --(
PR.com
)-- The Tales of Reese, a new book series by author Sparkly Ray, is designed to help kids and their parents deal with the emotion and pain of illnesses, such as Leukemia, Autism, Cancer, Spina Bifida, brain tumors and other life threatening illnesses. The series is to help parents, sick children, classmates and siblings learn how to cope with the intense struggles young children face as well as help parents better explain a diagnosis to their children and help the child's friends understand how their friend is coping with an illness.
The first book in the series available is called Penelope's Wish: Dancing Through Leukemia, which costs $17.99 through Amazon.com (ISBN 0692224157) or the website at www.talesofreese.com Penelope is a sweet little 5 year old girl who is coping with Leukemia. She has just gone through her second round of chemotherapy which was sadly unsuccessful. She spends her days looking out the window from her hospital bed and daydreaming about being a ballerina. Although she has never seen it, her wish is to be one of the fairies in the sleeping beauty ballet!
One day Reese heard her tears gently caressing her cheeks and knew he must find her. Penelope and Reese soon became fast friends who use their imaginations to heal their pain. Join us in this touching story of a young girl who would not let her spirit be shaken by her struggle with Leukemia. And watch Reese as he transforms her hospital room into the ballet she has always dreamed of and makes a sweet little girls wish come true!
About The Tales of Reese Characters
Reese, the warm spirited orphan mouse is captivating the hearts of readers everywhere. With his amazing heart, passion for life and sweet spirit you won't be able to resist falling in love with him. His overly large ears have a very special gift - They can always hear sad tears falling. Ruby is a young orphan girl living on a tugboat. Together, Reese and Ruby - along with their fun loving seagull pal Cruiser - are helping children and parents everywhere facing difficult and in some cases life threatening circumstances. Take a moment to enjoy the tales of Reese- and let yourself be swept away.
Sales of the book series will be going to many different organizations, such as Make-A-Wish, CrossFit Kids, Pregnant Pink Warrior and the Spina Bifida Resource Network. Many CrossFit boxes have been hosting special WODs (Workouts of the Day) for the Tales of Reese. Part of Reese's mission is to teach kids to be healthy in a fun environment and help kids overcome a sedentary life style.
About the Author
To Know Sparkly Ray is to know a heart motivated by love for others. She is the epitome of an entrepreneur and as creative as they come. But you will never see her embark on a venture that is not centered on the welfare of others. Her first business venture began 11 years ago when she created the Doula Company known as Bella Bambini. The company was created out of a love of newborns and new mothers in the postpartum period. The company has grown and blossomed and become one of the most elite quality caregiving groups in the country. So it was not surprising when she embarked on this new venture - The Tales of Reese. Her love of children and her strong desire to leave a mark and make a difference, led to the invention of a the adorable mouse Reese, who heals and inspires through Imagination. Having faced many dark times in her own life, Sparkly Ray chose to channel that sadness to create something for the benefit and good of others. Her goal with this project is to help others who are facing dark and sad situations – to find a reason to sparkle again.
For more information about the book series or to book an event for The Tales of Reese, please contact ray@talesofreese.com. The book can be found on Facebook at https://www.facebook.com/TalesOfReese
Press Contact: Stuart Ginsberg stuart@stuartginsberg.com
Contact
Sparkly Ray
Stuart Ginsberg
917-374-3788

Contact