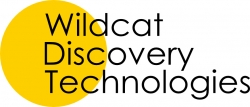 San Diego, CA, June 25, 2014 --(
PR.com
)-- Wildcat Discovery Technologies, a technology company using high throughput methods to develop improved battery materials, announced today that it has successfully launched the use of its newest high throughput innovation: in-situ cell gas measurements. This new capability enables Wildcat scientists to measure the gas produced in a lithium-ion cell during cycling or storage – hundreds of cells at a time.
Gas evolution is a common problem for lithium-ion batteries, leading to reduced cycle life and cell failure. It has been especially problematic as cell makers and material suppliers strive to find solutions enabling cells to function at increased voltages in the quest for greater energy. Unfortunately, gas evolution can be difficult to detect in early development as it is masked by many other variables. Wildcat's new in-situ gas measurements overcome these challenges, allowing for precise detection of gassing directly in the cell.
Conventional methods for measuring cell gas generation like Archimedes water-displacement test enable just one measurement, after which the test cell is no longer usable. Wildcat's method, however, enables continuous gas measurements every 0.1 seconds while the cells cycle. These measurements offer valuable new insight into both the formation cycle and extended cycling performance for the same cell. Wildcat's newest high throughput technology now allows its scientists to evaluate gas evolution for thousands of electrolytes in full cells making it possible to dramatically accelerate the development of improved additives and electrolytes.
"Wildcat is excited to bring our next generation in-cell gas testing capabilities on-line. Working with major cell makers and material manufacturers, the Wildcat team has already used this exciting technology to accelerate the development of new additives and electrolytes for our customers," said Mark Gresser, Wildcat's CEO. "Electrolyte development is an excellent fit for Wildcat's accelerated research methods and has quickly become a large part of our business. Our new in-situ, high throughput, gas evolution capability is tremendously valuable for cell makers and materials manufacturers striving to quickly commercialize next generation cells."
About Wildcat Discovery Technologies
Wildcat Discovery Technologies accelerates the discovery of new materials for energy applications, with a focus on the development of advanced materials for rechargeable and primary batteries. Wildcat's business also includes collaborative development projects for other applications, including gas storage, carbon capture, thermoelectrics, and structural materials. Wildcat's experienced team of scientists uses proprietary high-throughput tools to rapidly develop and optimize breakthrough materials, with corporate partners throughout the global battery and materials supply chains. Wildcat was also recently named one of the "50 Most Innovative Companies" by Technology Review magazine.
www.wildcatdiscovery.com
.