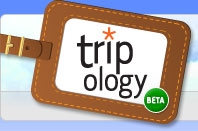 New York, NY, October 22, 2007 --(
PR.com
)-- "Our new series of travel agent interviews will shed light on why seeking the advice and guidance of a seasoned professional is more important now than ever," says Chinedu Echeruo, the company's CEO and co-founder. "Tripology is assisting thousands of travelers in discovering that there are no economies to be found in self-booking with scant information, or when unforeseeable occurrences go wrong on a trip. Both agents and travelers alike will be able to derive significant benefits from the tips shared by Tripology's affiliated travel experts."
Increased spending on tourism and a new emphasis on specialty and luxury travel has maintained the importance of the inherently essential services provided by consummate travel agents, thus the industry is secure in its future. Forbes.com reports that the U.S. Department of Labor predicts a scant 6% drop in travel agent jobs in the next seven years. Tripology is contributing to the sector's strength by providing an invaluable service of matching travelers with specialized travel agents with profound, in-depth knowledge of specific destinations, thus this "Interviews With
Travel Agents
" series is distinctly designed to raise the visibility of these travel professionals to their potential clientele.
"As travelers come to understand the breadth and depth of service proficiency and destination familiarity offered by Tripology's affiliated travel agents through these interviews, they will regard securing personal travel consultation as a fundamental prerequisite of planning any trip, whether for business or pleasure," adds Mr. Echeruo.
How Tripology Works:
When a traveler comes to Tripology.com, they select the services they need a travel agent's help with, click "Start Request," fill out their desired itinerary, and provide contact details. Once the traveler verifies their trip request, Tripology delivers an email to the travel agents that match best with the request, and the first three travel agents to express interest in working with this client get to contact that traveler. Tripology then follows up with the traveler and the travel agents to ensure that all is going well, and to get ratings and feedback from both sides.
Series can be found at:
http://www.tripology.com/travel-articles/tag/travel-agents-of-the-day/
About Tripology:
Tripology was originally founded in July 2006 as 1Trip3. In January 2007, Tripology received an investment from Ascend Venture Group, and shortly thereafter the company changed its name to Tripology.Tripology.com launched for travel agents in March 2007. In June 2007, Tripology officially launched for consumers.
###