Organic Grows Sexy: Organic Loven Increases Offerings of Eco-Friendly Sensual Body Products
Organic Loven is a retail website that offers over 50 brands to sexually active adults that are organic, natural, or eco-friendly. Since opening in 2013, the company's founder states they have increased market share to become an industry leader and have added additional services such as open lifestyle vacations for its client base.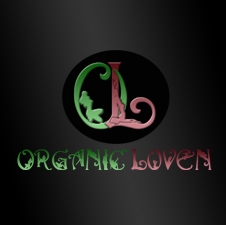 Raleigh, NC, August 12, 2014 --(
PR.com
)-- With more than fifty brands added to Organic Loven's website since start up in October of 2013, the online retailer of personal care and body pleasure products has seen rapid sales growth per a company representative. Taylor Sparks, Principal Goddess and Founder of Organic Loven, stated their website has been beefed up to showcase over 240 products that are organic, natural, and eco-friendly. Sparks states, "Organic Loven provides the largest selection of organic sensual items that I have found online. Competitors like Adam and Eve do sell organic items, but they are mixed in with non-organic items as well, making us a leader in this industry. "
Organic Loven is a one-stop website for its customers, who are sexually active adults of varying sexual orientation, that sells a wide variety of eco-friendly products including organic lubricant, natural body washes, vegan condoms, and eco-friendly pleasure toys. "We choose our brands based on the quality of the products as well as their alignment with the social and environmental consciousness of our company," Ms. Sparks commented. "The four main areas that we focus on are brands that are humanitarian, eco-friendly, ethical, and community-focused."
Ms. Sparks stated she runs Organic Loven in the most environmentally friendly way possible. "Shipping materials are made from 100% recycled materials. We don't add chemicals, sudsing agents, colorants, or man-made fragrances to any of our products." Sparks added that none of the company's suppliers utilize chemicals in the raw ingredients that are purchased by Organic Loven.
The company's most popular sellers are the Hot Octopuss by Pulse, the world's first vibrator for men; Liberator Sex Pillows, organic personal lubricant by Good Clean Love and Glide vegan condoms. Ms. Sparks believes their client base is conscientious about their health, along with caring about the environment and community they live in. "With the shift that continues to grow in terms of all-natural and organic living, it makes sense that those that follow that doctrine would also have that cascade into the bedroom."
In addition to sensual toys and accessories, the company has partnered with promoters Luxury Lifestyle Vacations of luxury adult-only vacations. They offer trips to locations such as Los Cabos, Cancun, Santorini, Istanbul, and Rio de Janeiro. Ms. Sparks said Organic Loven's travel partners "provide clients upscale sensual experiences and are devoted to luxury and pleasure. Upcoming events are planned for a South African safari in September, a complete hotel takeover in Cabo San Lucas and a couples only cruise in the Caribbean in November."
About Organic Loven
Established in 2013, Organic Loven is an online retailer that sells eco-friendly, natural, and organic sensual body products and toys. Company Founder Taylor Sparks is a certified holistic aromatherapist who has developed and marketed organic, natural body products for the company's parent company, Morning Indigo and their 'Skin Care for Athletes' lines, during the past eight years.
Contact
Organic Loven by Morning Indigo
Taylor Sparks
866-978-2111
www.organicloven.com

Contact