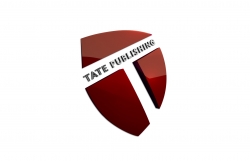 Granbury, TX, October 08, 2014 --(
PR.com
)-- Tate Publishing is proud to announce the signing of local author and entrepreneur, Patrick Steenberge and their soon-to-be-published book "Tupande Kileleni: Let's Climb to the Summit Together."
"Tupande Kileleni: Let's Climb to the Summit Together" is the compelling story of Africa's first American Football game, the Global Kilimanjaro Bowl, and how dedicated teams of individuals from Iowa, USA, Mexico and Tanzania were brought together to make the dream of one passionate coach a reality! This non-fiction work from Global Football President and Founder, Patrick Steenberge, is an inspiring tale of the multi-year preparation, and ultimately successful journey of two college football teams from uniquely different cultures that traveled halfway around the world to impact the lives of Tanzanians through service, friendship and sport. The student athletes and university staffs experienced a land of stark contrasts and stunning beauty.
Ultimately, they came together to summit the world's tallest freestanding mountain and celebrate as one triumphant team. As you will come to fully appreciate, this story is about a dream rooted in faith, a group of men and women who embodied the dream, and their commitment to serve and succeed.
Steenberge believes the goals of this book reach beyond simply football, sharing "the overriding message is clear: Create your Team, Develop their Dream. This mantra worked perfectly in producing the 1st American football game in Africa, with college teams from Drake University of Iowa and the Mexico CONADEIP All Stars traveling halfway around the world to Tanzania. The purpose of the tour was not football, however, but rather to serve, to share, to explore and to understand other cultures."
Tate Publishing owner and acquisitions editor Trinity Tate shared her enthusiasm for the book, stating, "We are so thrilled to welcome Patrick to Tate Publishing and we are excited to work with him and the Global Football organization," said Tate. "This particular event exemplifies Patrick's method and manner, which has proven so successful, forming multi-national teams of motivated student athletes, coaches, administrators and supporters to achieve a common dream. His has an amazing company with a great vision."
"Patrick's book brings this organization's journey to life from idea to reality. It is a step by step experience in how to take something from just a dream to literally changing thousands of lives," said Tate.
Humbled by the opportunity to publish, Steenberge shared, "After nearly two decades of creating and producing sports tours around the world, this singular challenge stands out as unique among all events worldwide. I truly feel proud and humbled to have been able to work with such incredibly driven friends from three distinctly different lands to provide such a life enhancing project for so many. I felt their story should be told, as I hope our team efforts will inspire and assist others in their own personal and professional lives."
In addition to his publishing ventures, Steenberge will be speaking at the prestigious Web Summit in Ireland on November 5 to discuss further promoting the sport internationally. Visit websummit.net for more info.
Published by Tate Publishing and Enterprises, Steenberge's book will be available upon its release, expected pre-Christmas, through bookstores nationwide, from the publisher at www.tatepublishing.com/bookstore, or by visiting barnesandnoble.com or amazon.com.
Patrick Steenberge has always had big dreams, and has been blessed to have generally seen them come true! This has been the result of solid mentorship, hard work, treating people right, and by forming and working with groups of talented, dedicated people around the world. A high school All-American quarterback, he earned a scholarship to Notre Dame where he played for Coach Ara Parsegian while earning 2 varsity letters, but never became a big star.
His professional life thus far has proven to be varied and never dull, having committed himself to a wide breadth of fascinating jobs: New York City advertising, radio station management, eco-tourism in Latin America, working with delinquent juveniles, marketing within the horse industry, and for the past two decades providing international sports travel experiences for student athletes. Now, after all of these experiences Patrick feels compelled to relate his personal trials and trails through his writings that have led to broad success.
Steenberge and his longtime wife, Janet, have three talented and highly motivated children all chasing their own dreams, and smiling along the way. He loves being outdoors, whether in the Texas ranch country or the Rocky Mountains where he can hike, ride bikes, ski, enjoy horses and cherish nature's beauty and wonders. Travel fascinates him, especially when he can share some of the world's most special destinations and cultures with interested young people.
Now age 63, decades ago Patrick never would have dreamed that he would be having this much fun at his current stage of life. Getting to the top of Mt Kilimanjaro just before turning 60 was a goal he is proud to have accomplished… And Patrick plans to continue rocking the world as long as he can!
For more information or interview requests please contact Michelle Whitman, publicist, at (405) 458-5642 or send an email to michelle@keymgc.com.