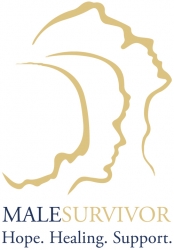 New York, NY, October 14, 2014 --(
PR.com
)-- MaleSurvivor, a New York City based non-profit organization issued the following statement in response to the Sayreville, NJ High School Football Abuse Scandal.
"The young men who came forward and disclosed being sexually abused during brutal and potentially criminal hazing incidents at Sayreville High School are heroes. Their willingness to speak up makes it easier for other survivors of sexual abuse, hazing, and severe bullying to come forward and be believed. In speaking up, they have made it easier for others – perhaps in Sayreville, certainly elsewhere – to disclose being victimized. It takes a tremendous amount of courage for a man to speak about being abused, far more when that abuse is sexual in nature. For many boys, and even many grown men, talking about being hurt requires strength far greater than anything seen in a football game.
"According to the National Intimate Partner and Sexual Violence Survey from the Centers for Disease Control and Prevention (CDC), over 26 million males have experienced or will experience some form of sexual victimization during their lifetimes. MaleSurvivor has offered our support and expertise to the families of the victims, to the Mayor, and other leaders in Sayreville to offer our support and expertise to all those who have been affected by this incident. MaleSurvivor is prepared to support the healing process for Sayreville in any way we can."
Statistics on Sexual Abuse and Bullying
1 in 6 boys before the age of 16 experiences some form of sexual abuse (http://www.jimhopper.com/male-ab/)
The 2013 Youth Risk Behavior Surveillance System form the CDC indicates that, nationwide, 20% of students in grades 9–12 experienced bullying (http://www.stopbullying.gov/what-is-bullying/definition/index.html#frequency)
More than 26 million males have experienced or will experience sexual abuse in the US in their lifetime (CDC)
There is little definitive data on how many adolescent and teenage males experience sexual bullying or hazing. However anecdotal information from child abuse professionals, law enforcement, mental health providers, and survivors themselves suggests that sexual hazing in middle schools, high schools, and colleges is a far more common occurrence than many people wish to believe.
MaleSurvivor Executive Director Christopher M. Anderson is available for comment via Skype, phone, email, and on location in New York City.
Skype: chander2nyc
Phone: 917-524-8934
email: canderson@malesurvivor.org
website www.malesurvivor.org