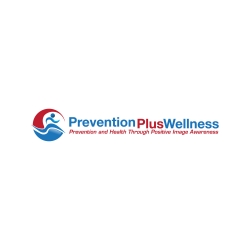 Jacksonville, FL, October 14, 2014 --(
PR.com
)--
Prevention Plus Wellness
is providing non-profit organizations with free evidence-based prevention and health programs, thanks to an anonymous gift of $25,000. According to Dr. Chudley Edward Werch, PhD, President at Prevention Plus Wellness, LLC, "The donors said they believe in our programs for promoting healthy, fit and drug abuse-free youth. And they wanted to help deliver these effective, practical and sustainable prevention programs to as many non-profit providers and youth as possible."
Prevention Plus Wellness is now accepting requests from US non-profits for a free set of its evidence-based SPORT Prevention Plus Wellness Program and training materials. SPORT is the only existing youth prevention program that cost-effectively links the promotion of health enhancing behaviors including participating in sports and physical activities, eating healthy, and getting adequate sleep, with avoiding alcohol, tobacco, marijuana and other drug use.
Prevention Plus Wellness, LLC provides evidence-based programs which address multiple co-occurring health risks among youth. Formerly BriefHealthPrograms.com, Prevention Plus Wellness offers programs that are being implemented by prevention and health specialists in 25 states in the US and abroad, in schools, youth organizations, summer camps, sports and recreation leagues, health clinics, homes, and faith-based organizations.
Non-profits interested in applying for a free SPORT program can do so by completing the
Contact information form
on our website and requesting one of three program versions: SPORT for older adolescents ages 14-18, SPORT for young adolescents ages 10-14, or SPORT for children ages 8-10. One set will be provided per organization while supplies last.
Prevention Plus Wellness, LLC
Chudley Edward Werch, PhD
President
(904) 472-5022
cwerch@preventionpluswellness.com