German Environmental Specialist, EGM, and Greener 3000 to Establish EGM Holding America to Exclusively Produce Cleaner Diesel and Jet Fuels in U.S.
Partnership will open US market for EGM's patented technology that permanently bonds hydrocarbon based diesel and jet fuels with water to produce cleaner, more efficient fuels.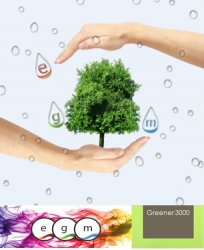 Boston, MA, November 17, 2014 --(
PR.com
)-- Papenburg, Germany based EGM Holding International GmbH (EGM), a German scientific company, together with Greener 3000 Corporation, a U.S.-based provider of cleaner energy solutions, today announced an agreement to establish EGM Holding America. The new partnership will utilize EGM's patented technology to produce cleaner and more efficient fuels and serve as a platform for additional scientifically advanced EGM technologies to enter the American market.
Under this partnership, Greener 3000 will become a shareholder of the new company and U.N. Amighi, the current CEO of Greener 3000, will be the Chairman and Managing Partner of EGM Holding America. The company expects EGM's breakthrough fuel technology, derived from more than 15 years of scientific fine tuning, to outperform leading cleaner fuel solutions. Initial micro-refineries are planned for New England and Southern California with more locations and possible strategic partnerships being sought. Production is expected to begin as early as March 2015, at an expected capacity of up to 1 million gallons per day, per plant.
To date, EGM is the only company in the world that has successfully demonstrated the significant bonding of fuel and water molecules without the use of additives and through a natural and continually recurring process that goes well beyond the initial emulsification to permanently bond molecules. "We are quite excited to bring our technologies to the U.S. market," said Wolfgang Gesen EGM founder and main shareholder. "And we trust they will be put in to good use to benefit mankind."
The EGM process results in New Fuel that is a 100% hydrocarbon fuel achieved through covalent bonding of fuel and water without any additives, resulting to a permanent fuel with 0.00% water containment. Additionally, compared to input fuel, the New Fuel has better characteristics such as: higher flashpoint; increased cetane; higher gross calorific value; substantially reduced CO2 content by as much as 70%; and cuts in Sulfur, Nitrogen and other Greenhouse emissions by as much as 60% -- exceeding the environmental benefits of virtually all other hydrocarbon-based fuels. Ironically, the total net water used in the New Fuel production is substantially less than that of a typical hydrocarbon fuel production.
As a result of permanent bonding, the New Fuel produced is typically 120% to 160% of the initial input fuel volume. This increase in volume at local production sites meets the 2011 Presidential mandate to reduce dependence on foreign oil.
EGM's process has been validated through a comprehensive, end-to-end witnessing and laboratory testing process conducted by a globally recognized third party laboratory, involving affiliates in Canada, the U.S. and United Arab Emirates. The Lab validated that EGM's process not only increases fuel quantity, it creates an enhanced fuel with identical or higher energetic value when compared to the input fuel.
"We expect our technology, which already exceeds worldwide environmental goals set for 2025, to fill an immediate void by leading the way as a viable solution for producing cleaner hydrocarbon diesel and jet fuel for the next 15 years," said U.N. Amighi. "Our new structure also creates an opportunity for us to work with leading research institutions in the U.S. to further develop next generations of our cleaner fuels and other EGM core technologies."
About EGM Holding
EGM Holding, founded over a decade ago, is engaged in the research and development of breakthrough technologies aimed at protecting the environment. EGM owns multiple technological patents on the exploitation of water as the most powerful source of clean energy. EGM's principal goal is develop and promote technologies that help in the increase of renewable clean energy while reducing CO2 emission and greenhouse gases.
About Greener 3000
Greener 3000 is a Boston, Mass. based company and a provider of cleaner energy solutions that exclusively represents EGM Holding International GmbH in the United States of America. In addition to establishing first micro-refineries, Greener 3000 is actively pursuing talks with large refiners, major regional fuel distributors, or terminal operators with a goal to establish 10+ independent refineries by 2017.
Contact
Greener 3000
U.N. Amighi
+1 617-252-8315
www.greener3000.com
www.EGMworldholding.com

Contact