Acclaimed Spa Consultant, Renata de Abreu Recently Joined elements® fitness as Director of Spa
An international fitness and lifestyle brand, elements® has named a famed spa consultant, Renata de Abreu as its worldwide Director of Spa. From the flagship store in Bal Harbor, Florida, De Abreau will develop thinspa®, a brand that focuses on healthy spa treatments that promote beauty and weight loss.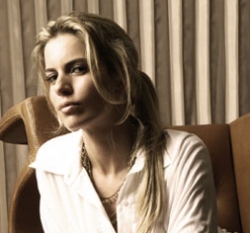 Miami Beach, FL, December 22, 2014 --(
PR.com
)-- elements®, the international fitness and lifestyle brand, has named Renata de Abreu as its worldwide Director of Spa. Ms. De Abreu has made a growing name for herself across several continents as a signature spa consultant. Her expertise has primarily been focused toward top resorts and hotel locations worldwide, including a 5 star resort chain, Fasano, in Brasil and fitness chain, BodyTec.
Ms. De Abreu will be based in elements® Miami Corporate Center, and will help to further develop both the thinspa® and elements® living brands, in a strategic move to make the family of health and fitness brands more lifestyle-focused. The initial flagship will be a signature location in Miami's ultra upscale Bal Harbor, which soft launched this week and will premier it's grand opening in early 2015.
thinspa® will be located along with a BalanceDiet™ center at: 1048 Kane Concourse in Bay Harbor Islands, FL.
Renata de Abreu:
"thinspa® in Bal Harbor is the perfect start for my work with elements® brands. The busy upmarket location will feature clean and modern style, and will implement both resort and lifestyle together in a thriving spa setting, mimicking work that I have done both in Brazil and Latin America with top resorts and destination spas. I am so pleased to be joining the elements® team, and see remarkable potential in the fitness-spa-lifestyle space. The goal with thinspa® is to develop a place with therapies completely focused on beauty and slimming, but with the backing of a healthy lifestyle as well, allowing our clients to really transform and cleanse their bodies from the inside out."
A triathlete and marathon runner, De Abreu has been a body treatment therapist and business leader in the Spa industry since 1998. De Abreu has major industry experience and international certifications, as well as developing spa coursework and continuing education programs. She participates in health and beauty programs on Fox TV, Canal Bem Simples and Marie Claire, and SELF.
Contact
elements® fitness
Taylor Hazlehurst
561-685-6433
www.joinelements.com

Contact