Wildcat Discovery Technologies DOE Vehicle Technologies Award Generates Promising Si Anode Electrolyte Leads
Wildcat identifies new non-carbonate electrolytes for silicon anodes that outperform carbonate-based solutions.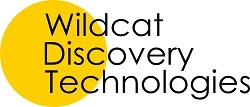 San Diego, CA, January 26, 2015 --(
PR.com
)-- Wildcat Discovery Technologies, a technology company using high throughput methods to develop improved battery materials, announced that it has achieved a significant milestone on its grant from the U.S. Department of Energy's (DOE) Office of Energy Efficiency and Renewable Energy (EERE). Wildcat is an award recipient under the 2013 Vehicle Technologies Program Funding Opportunity Announcement DE-FOA-0000793.
The goal of the project is to develop novel non-carbonate based electrolytes for silicon anodes, which will enable substantial improvements in energy density and cost relative to today's lithium-ion batteries. Wildcat has used its unique accelerated development method to prepare and evaluate over 2,500 unique electrolyte formulations. Wildcat has now identified an additive-free non-carbonate electrolyte that outperforms the carbonate baseline electrolyte by 50% when cycled in full cells with a silicon anode.
"We are extremely happy with our progress at this point in the project," said Dr. Deidre Strand, Wildcat's Chief Scientific Officer. "An additive-free non-carbonate electrolyte that outperforms carbonate solutions opens the door for further improvements as we move forward and explore the addition of additives."
Wildcat has also measured gas generation for its best-performing non-carbonate electrolyte solutions using its newly launched high throughput in-situ gas sensing technology. Gas generation for Wildcat's non-carbonate formulations are comparable to carbonate-based solutions – another promising result.
The next phase of the project, expected to conclude in December of this year, will focus on the impact of additives, high temperature improvements, and use with higher voltage cathodes above 4.2V. Argonne National Lab will evaluate Wildcat's new electrolyte solutions in 18650 cells constructed with a silicon anode provided by 3M later this year.
Tien Q. Duong from the DOE's Office of Vehicle Technologies, Energy Efficiency and Renewable Energy Office, added "Wildcat's work on this project validates the power of their high throughput approach and their ability to rapidly identify promising new battery materials."
A more detailed technical white paper is available on Wildcat's website at:
www.wildcatdiscovery.com/whitepapers
.
About Wildcat Discovery Technologies
Wildcat Discovery Technologies accelerates the discovery of new materials for energy applications, with a focus on the development of advanced materials for rechargeable and primary batteries. Wildcat's experienced team of scientists uses proprietary high-throughput tools to rapidly develop and optimize breakthrough materials, with corporate partners throughout the global battery and materials supply chains. Wildcat was also recently named one of the "50 Most Innovative Companies" by Technology Review magazine. For more information and white papers detailing more of their work, please visit www.wildcatdiscovery.com.
Contact
Wildcat Discovery Technologies
Jon Jacobs
(858) 550-1980
www.wildcatdiscovery.com

Contact