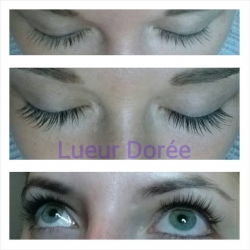 San Francisco, CA, April 16, 2015 --(
PR.com
)-- "Due to the requests of several of our customers, I have decided to establish a Certified Trainers/Distributors program," Rhia Jaucian Founder/President, Lueur Doree said. "The goal is to at least have one major distributor per state who will offer on site training to cosmetology schools, salons and spas as well as be an outlet for discounted purchases by the schools and salons to resell to their students. Our trainers/distributors will be established business people who are already knowledgeable with the eyelash extension technique as well as running a successful business."
She also stated that information on the trainer/distributors is available on a new page of their website under Training.
Lueur Doree has been in business since 2011 and has seen a steady increase in demands and sales particularly for eyelash extensions even during the worst of the economic depression. Their goal in internet only business will also include international distributors in 3 different countries. "Our main business model features an all inclusive eyelash extension kit with complete training DVD and manual that enabled hundreds of people to add eyelash extensions to their current beauty business or to start a new independent small business at an affordable price. Something many are looking for during this major economic downturn."
Customer service and satisfaction is goal one with Lueur Doree evident by the large amount of repeat customers.
For more information please see their website at www.lueurdoree.com