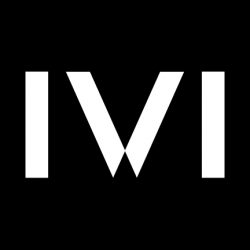 Los Angeles, CA, May 01, 2015 --(
PR.com
)-- Iconic eyewear brand, IVI Vision, announced today very exciting new product launches for this summer and it's new management team.
The new product releases for summer 2015 include two new acetate color stories and five new styles. The three new men's styles are The Lee, Hunter and Blake while the two new women's styles are Faye and Bonnie. The two new custom acetate color stories were developed in collaboration with premium Italian acetate supplier - Mazzucchelli1849. The new styles all have Carl Zeiss Vision Sunlenses for superior optics and protection.
The first new IVI acetate story is the Double Horn, which is a double layer horn acetate featuring a top layer of grey horn, with a polished finish, and a layer of brown horn, in a matte finish, producing a unique ultra-premium aesthetic. All models in the Double Horn acetate are offered with bronze Carl Zeiss polarized lenses. The second acetate story for this launch is Dazzle. Dazzle is a black and clear acetate combination which has unique transparent properties and very sophisticated look.
All of these products are available for immediate purchase at www.IVIvision.com.
IVI has also announced its new management team with the appointment of Rob Ramlose as Vice President of Global Business Development and Troy O'Mahony as Director of Global Sales.
Mr. Ramlose is an industry veteran having spent over 15 years with brands such as Oakley and most recently Fox Head. He was also one of the original team members responsible for the launch of the IVI brand in 2012. He will have responsibilities over general management, marketing, sales and distribution.
"Having been involved with the initial brand strategy and launch, I have an emotional connection to IVI," said Mr. Ramlose, "I am passionate about the product, as well as the brand aesthetic, and couldn't be more excited to take on this amazing new opportunity to drive the business globally."
Mr. O'Mahony has relocated to Southern California from Melbourne, Australia where he was instrumental in launching IVI into the Australian marketplace as National Sales Manager at Lush Productions which is IVI's Australian distributor. Prior to that, Mr. O'Mahoney was the territory Manager for DC Shoes, a division of Quiksilver, for the Victoria region. He will head the sales efforts with IVI's key accounts in the U.S. and global markets while still focusing on the Southern California territory.
IVI Vision will be attending the Agenda Trade Show at the Long Beach Convention Center on July 8th and July 9th as well as, the Agenda Trade Show at the Sands Expo Center in Las Vegas from August 17th through August 19th.
About IVI Vision
IVI (pronounced 'eye-vee') is a premium eyewear and accessories brand based in Southern California. IVI has both men's and women's product lines that represent an elevation in street inspired fashion and lifestyle. IVI combines premium materials and sophisticated, iconic, lines along with unique features and incredible detail. IVI compels you to see with a different point of view, to let inspiring words resonate to develop your greatness. IVI connects with bare bones imagery and has no pretense, just brazen simplicity, design and respect. IVI encourages you to emulate your idols, rise up and care about who you are going to be. IVI encourages you to be insolent, be wise, be tough, be your own masterpiece - be an icon. Please visit us at
www.IVIvision.com
and get busy living!