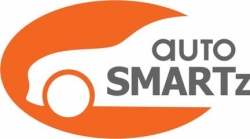 Los Angeles, CA, August 17, 2015 --(
PR.com
)-- ViberTEX, Inc. introduces "AutoSMARTz," the First Mobile End to End Vehicle SaaS Customer Centric, Geo Fencing, Robust Bidding Platform with On Demand, "Just In Time Service" (JITS), Data Aggregation and Business Intelligence. This Disruptive Technology Platform provides Customers the ability to Bid to the world about their Vehicle needs and provides Instant Lead Generation to Original Equipment Manufacturers (OEMs), Dealers, and Service Providers such as Vehicle Road Side Assistance & Tow Service, Vehicle Service Repair & Maintenance Shops, Vehicle Body Shop, Vehicle Parts, Pieces & Tools, Vehicle & Car Wash, Vehicle Warranty Companies, Vehicle Financial Institutions, Insurance companies, Vehicle Logistics & Shipping, and Vehicle Rentals.
The Vehicle Automotive Deal Flow Experience is Customer Centric allowing the customer to Take Control of their Bidding Experience and putting it out there to the entire World of Vehicles Product & Service Providers. "Nothing could be better than having the customer's needs in front of product and service providers instantly and at their price point!" states Ms. Saima Khan, Chief Executive Officer of ViberTEX, Inc.
"The Platform Services all kinds of Vertical Vehicle Markets including: Automobiles, Motorcycles, Motorbikes, Motorsports, Scooters, Leisure Vehicles, Sports Vehicles, Marines, Boats & Yachts, Recreational Vehicles, Buses, Trucks, anything Powerized via Fuel, Electric or Solar and Motion Motorized," said Ms. Saima Khan and elaborated. "It has taken us 2 years of analysis, design, development, planning & strategizing. We are now ready to create the ecosystem of this boom with our Disruptive Technology Platform." She continued, "We have now achieved what many failed to recognize in the Vertical Vehicle Markets and AutoSMARTz is going to capitalize & monetize the 'Just In Time Service' by providing 1-Search, Review & Rate, 2-Customer, Product & Service Provider Negotiations, 3-Product & Service Management 4-Bid Acceptance, Rejection & Counter Offer Management, 5-Coupon, Deals & Auction Management, 6-Bid and Buy Management, 7-Classified Management 8-Revenue & Payment Management 9-Vehicle Event & Meet-up Management all via Customer Geo-Location preferences. Nothing else compares to AutoSMARTz powerized by ViberTEX."
The Platform will be available in all Mobile devices such as Tablets, iPads, iPhones, Android, Laptops and Desktops (Mac & PC). It is Customer Centric with Instant Demand Negotiation from a Customer point of view and allows for Instant lead generation being created for the Vehicle Product & Service Providers. It encourages "Real Time Demand" within a specified Geo-Fencing vicinity while allowing for simultaneous Data Aggregation for key Vehicle partners. "Over the next few months, ViberTEX is also looking at current opportunities to place the mobile application into 'Vehicle Dashboards' of select Original Equipment Manufacturers (OEM's). These are definitely exciting times for AutoSMARTz," stated Ms. Samira Khan of ViberTEX Canada Corporation.
The company is in the process on-boarding Product & Service Providers for Vehicle Partners & Alliances and Vehicle Product & Service Providers starting this fall in September 2015. The Call out is to any one related to the Vehicle and Automotive Industries who either sell products or provide services to any of the Vertical Markets. The AutoSMARTz Customer on-boarding program will begin in January 2016.
About ViberTEX
ViberTEX, Inc., founded in January 2013, is a Nevada based Corporation. The Sister Company is ViberTEX Canada Corporation located in Mississauga, Ontario, Canada. ViberTEX is making its claim as a Software Technology Company that engineers powerful & resourceful software solutions, platforms & tools to work seamlessly with customers, based on customer experience, customer standardization of products and services in Real Time Bidding (RTB) & on Demand Just In Time Service (JITS) on a ViberTEX Business Intelligent Platform. ViberTEX is supported by Vehicle & Automotive Board of Advisors since its inception from each Vertical Market. AutoSMARTz Revenue Model includes Digital Advertising, Key Relationship Partnerships, Reasonably priced Monthly Subscription Fees, Transactional & Service Fees.
The company is also seeking Vertical Markets in Automotive, Motorcycles & Motorsports, Sports & Leisure, Marine, Boats & Yachts, OEM's, Dealers, Service Repair & Maintenance, Road Side Assistance & Tow Services, Vehicle Parts, Pieces & Tools, Body Shop, Vehicle & Car Wash, Vehicle Logistics & Shipping, Vehicle Rental, Warranty, Insurance, Finance, Product & Service Providers. The company is open to Funding, Investment Capital and / or Merger & Acquisition opportunities.
For US & International Vehicle & Automotive Partnerships, Service Provider On-boarding, Product Sales listings, Vendor On-boarding and Investor Relations Contact:
Ms. Saima Khan
Chief Executive Officer
Los Angeles, California, USA Saima@ViberTEX.com
+1-805-444-2013
Canadian Interested parties contact
Ms. Samira Khan
President
Mississauga, Ontario Canada
Sam@ViberTEX.com
+1-416-528-6495
Twitter: @AutoSMARTz
www.vibertex.com