Midnight Coders' Extends WebORB® for Java to Flex Clients and Drops Barrier to Entry
Midnight Coders announces immediate availability of a new version of WebORB® for Java. This edition is ideal for Rich Internet Application (RIA) developers who need to rapidly connect Flex, Flash and AJAX clients to Java backend server environments and require more than the standard features and functionality found in competing solutions.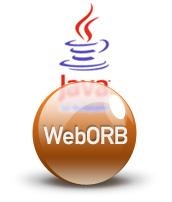 Frisco, TX, December 11, 2007 --(
PR.com
)-- While RIA integration software is to some degree becoming a commodity solution, WebORB® for Java reduces the barrier to access for any sized organization and provides a complete set of tools enabling transparent connectivity between Flex, Flash and AJAX client applications and Java powered backend systems. This new release is a full-featured alternative to Adobe's Life Cycle Data Services and includes remoting, data management and bi-directional messaging support for Flex clients. Additional features not available in any of the competing solutions include: powerful management console, service browser, and code generation tools. According to Midnight Coders Founder and CEO Mark Piller, "We are staying ahead of the curve and working on accelerating adoption of our products. I predict RIA integration businesses will be differentiating in the quality of support and additional value-added services on top of their current offerings." As a result, Midnight Coders is rolling out a suite of support plans for all product editions.
WebORB® for Java can be downloaded for free at www.themidnightcoders.com.
About Midnight Coders
Midnight Coders' is the only U.S.-based commercial provider of robust Rich Internet Application (RIA) integration solutions for multiple server environments. Its flagship product, WebORB®, facilitates rapid integration of RIAs built in Flex, Flash or AJAX with server side applications developed for .NET, Java, PHP, Ruby on Rails and XML Web Services. Please visit Midnight Coders at www.themidnightcoders.com.
###
Contact
Midnight Coders
Kathleen Erickson
303.601.0057
www.themidnightcoders.com

Contact